REPORT | 24/02/2020 | Edu Bueno | PHOTOGRAPHER: Víctor Carretero
The Whites recorded a 10th straight win over the Greeks, with double-doubles from Tavares and Campazzo.
Euroleague
Matchday 26
Mon, 24 Feb
WiZink Center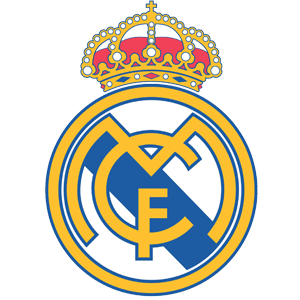 96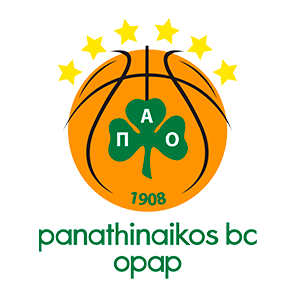 78
Real Madrid further extended its outstanding recent form with yet another victory over Panathinaikos, the 10th on the spin against the Greeks, in a match-up in which the hosts once again displayed its solidarity and team ethic. Tavares marked his 200th appearance for the club with a double-double (15 points, 10 rebounds and a PIR of 30), leading seven players in double figures in the scoring stakes. Campazzo (14 points, 10 assists and a PIR of 26) was another to have a key role in the win. This triumph puts Pablo Laso's troops on the verge of mathematically qualifying for the playoffs, although they could secure their spot depending on the results across the round.

This classic contest in recent European basketball history and the 10th meeting in the past 22 months got under way with the Copa del Rey winners parading their crown to the fans. Campazzo and Calathes fought to control the play right from tip-off, but the Argentine is currently simply untouchable (six points and assists apiece in this stanza). His relationship with Deck (eight) and particularly with a dominant Tavares (nine points, five rebounds and a PIR of 17 in 09:12) paced Real Madrid to a fine first quarter as the home team tipped the game in its favour with a run of 12-0 (27-16, min. 10).

Madrid contains guests' surge
The Whites' defense had allowed the competition's best attack just 16 points, but the introduction of Rice and Rautins brought fresh impetus and success on three-pointers for a Panathinaikos side that twice came back to within five points. The first of these occasions, in the 12th minute, left the scores at 29-24, but the Whites' riposte came through Rudy Fernández. The forward sunk two treys on the bounce, which along with another from Carroll and some good minutes from Laprovittola gave Madrid its biggest lead of the night: +12
(42-28, min. 16). Thomas and Papapetrou once again brought Pitino's men back to within five points (43-38, min. 18). This time round it was Carroll who stepped up to soften the guests' reaction as the teams headed in at the interview at 48-41 after a stanza in which Mickey had to come off after stepping on Papagiannis in a fall.
Panathinaikos continued to press hard after the restart with great success on triples through Fredette and Calathes. Laso's charges, who weren't as outstanding in defense as in other games, retained their focus to remain in front on the scoreboard. The Greeks closed the gap to three points several times, but Madrid was solid and called on its collective strength to come up with a response, with Reyes and Thompkins now delivering the goods to counter the guests' inspiration. Another show of talent from Rudy that featured five straight points, in the final minute of the third quarter, stretched the hosts' lead to 73-65 (min.30).

Real Madrid saves best to last quarter
The start the Whites made to the final stanza was decisive in finally overcoming the visitors' resistance. Thompkins produced his best in the shooting stakes to net seven points, whilst two treys from Campazzo, who was now on a double-double (11 points and 10 assists), set a Real Madrid side who had discovered the balance between attack and defense well on its way. Panathinaikos was unable to keep apace with the Whites, who allowed just 13 points, compared to the hosts' 23, in a fantastic stanza to rack up a 20th win and a fifth in a row (96-78, min. 40). The team faces a double-round week next week, with games against
Olimpia Milán (road trip) and ASVEL (home).
REAL MADRID v PANATHINAIKOS STATISTICS