REPORT | 23/02/2020 | Rodrigo Salamanca | PHOTOGRAPHER: Jesús Troyano
Fidalgo, set up by Reinier on his debut, and Rodrygo got the second against San Sebastian de los Reyes.
2 Division B Group I
Matchday 26
Sun, 23 Feb
Estadio Alfredo Di Stéfano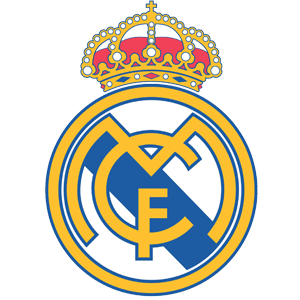 2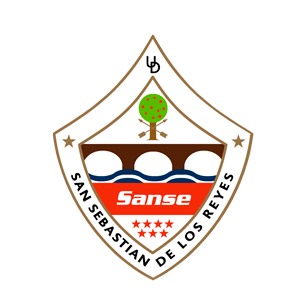 0
Real Madrid Castilla
win at the
Alfredo Di Stéfano
stadium against San Sebastián de los Reyes (2-0).
Raúl's
team continue unbeaten in five matches in the league. The Whites took the lead thanks to a goal from
Fidalgo
(40') set up by
Reinier
, who made his debut with the Madrid team. The visitors went in search of an equaliser in the second half, but
Rodrygo
made it 2-0 with three minutes remaining.
The first big chance of the match had Rodrygo at the heart if it, great individual play could have put his team ahead but Irureta produced a save (24'). From then on, the chances began to come thick and fast for
Raul's
side.
Blanco
tried his luck from distance, but his shot was kept out by the keeper; in the next attack,
Gila
hit the bar after a corner from Baeza. Before the break the Real Madrid goal arrived.
Rodrygo
combined with
Reinier
who, with
a great touch in behind
, set up
Fidalgo
to make it 1-0.
Goal for Rodrygo
After the restart, the visitors pushed on as they looked for an equaliser. Miguel Munoz, with a header, and Joel in the 62nd minute had the clearest chances.
Castilla
reacted as they looked to kill off the game and Rodrygo, with a free kick, sent the ball over the bar. The visitors did not give up and Estelles thought he got the equaliser (76') but the ball went wide. With three minutes remaining,
Rodrygo
made a tremendous run from midfield into the box and then masterfully beat Irureta. In the celebration, the Brazilian was sent off a second yellow card.
Castilla
recorded their ninth victory of the season and extends their unbeaten run.
MATCH INFO
2-Real Madrid Castilla
: Altube, Fran García, Guillem, Javi Hernández, Gila, Blanco, Fidalgo, Reinier (Ayoub, 65'), Rodrygo, Marc Gual (Pablo, 83') and Baeza (Bravo, 90').
0-San Sebastián de los Reyes
: Xabi Irureta, Pipe Sáez, Estellés, Gullón, Miguel Muñoz (Bueno, 72'), Hernández, Álex, Trabazo (Queijeiro, 65'), Julio Delgado (Fer, 58'), Raúl and Joel.
Goals
1-0 (min. 40): Fidalgo.
2-0 (min. 87): Rodrygo.