REPORT | 06/02/2020 | Edu Bueno
They broke the record for points posted in the first quarter of a Euroleague game with 41, and Campazzo equalled the maximum assists figure (19). Randolph (27 points) and Carroll (25), were other standout men.
Euroleague
Matchday 24
Thu, 06 Feb
Mercedes-Benz Arena Berlin
97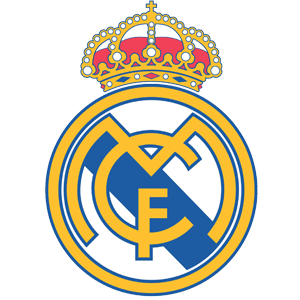 103
Real Madrid closed out this week's Euroleague double-header with another win, just two days on from beating Baskonia at the WiZink Center. This time, the home of Alba Berlin played host to a game that will live long in the memory of basketball fans. The scoreboard read +25 in the Whites' favour at the end of a historic first quarter which broke the competition's point-scoring record (41), before the second brought things level once more. The second half tipped off with a superb third period, which ultimately paved the way to finishing off tough opposition who displayed all of their offensive firepower. Campazzo equalled the top assists figure with 19 (plus 10 points for a PIR of 28); Randolph (27 points and 33 PIR) and Carroll (27 and 26) were key in offense for Laso, while Causeur made his 200th appearance in the Whites' jersey.

The first period turned out to be a historic affair. Real Madrid posted a near-perfect opening quarter in offense, with 41 points and some frankly ridiculous statistics (8/9 three-pointers, 7/8 two-pointers). In the midst of the exhibition, Campazzo provided 11 assists, Randolph recorded 19 points without a miss (21 PIR), Carroll 11 and Taylor 8.

Surprise
The visitors opened up a 25-point lead at 16-41 inside 9 minutes as Alba Berlin were steamrollered by Laso's men, whose PIR reached 61 points (25-41, min. 10). But what was to come in the second quarter was equally, if not more surprising. The Whites switched off at both ends of the court and Alba Berlin gave Real Madrid a taste of their own medicine with a 35-9 run, 44-9 from minute 9, to turn the score on its head and go into the half-time break 10 in front (60-50).
Laso reverted to his starting five (Campazzo, Carroll, Taylor, Randolph and Tavares) and the team came to their senses, finding their feet on the rebound, displaying intimidation, accuracy, energy, aggression and defense. At 68-57 down against the hosts led by Giedraits (min. 23), Real Madrid looked to recover their pride, injured after the second period, and reacted by producing a sublime 3-22 run to close out the third quarter 71-79. Carroll and Randolph took 25 and 27 points respectively and the Argentine point guard equalled his assists record with the Whites, at 17.

Focus and precision to win the game
The frenetic pace of the game showed no let-up. The Berlin side made sure of that, and continued faithful to their short, direct style of play. Real Madrid were equal to it though, finding an answer for everything the opposition had to through at them. Campazzo carried on with his passing masterclass, moving on to 19 assists before coming off for five fouls, to draw level with Jovic's Euroleague record. Mickey and Deck made the most of his creative play, maintaining the lead at around 10 points. It wasn't over yet, as Aíto García-Reneses' men moved to 93-99 with just two minutes left. But the madridistas remained calm and collected to clinch their 17th win in a ludicrous game of basketball (97-103, min. 40). Laso's men can now put the Euroleague out of their minds (they won't play until the 20th of this month against Fenerbahçe) as they await the visit of Coosur Betis prior to the Copa del Rey.