REPORT | 24/01/2020 | Edu Bueno | PHOTOGRAPHER: Antonio Villalba
After a really close game, the Whites went into the final minutes with a chance of winning it but Larkin put paid to that.
Euroleague
Matchday 21
Fri, 24 Jan
WiZink Center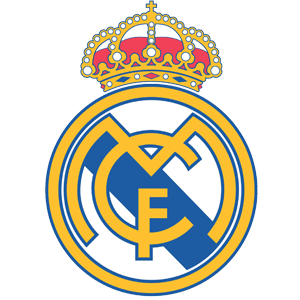 75
80
Real Madrid slumped to defeat against Anadolu Efes in clash between the top two in the Euroleague following a level game that was decided in the final minutes by the visitors. 9 points down with eight minutes to go, the whites tried to make a comeback but missed several threes and were well beaten by Larkin (who netted 32 points). Tavares sank 6 points, 12 rebounds and 20 PIR to lead Laso's team, whose unbeaten home streak home in Europe came to an end tonight.

The battle between top two in Europe started with a clash under the backboards. Laso's team started with Carroll and Deck coming in for Randolph. Ataman, was in the mix following the absence of Micic. He troubled Real Madrid with big energy and aggression, as Campazzo battled Larkin (4 points, 3 rebounds and 2 steals) and Tavares dominated the rebound (6). The game went 14-5 on 4´. Anadolu Efes struck back, going 7-0, with Larkin bringing his team back to level the first quarter (20-20).

All square
The game stayed much the same in the second quarter. The Whites hit back and went 7 points up at 32-25 on 14 minutes, thanks to their control of the rebound. Llull got 4 assists and Mickey showed skill as he got 8 points and 6 rebounds. But the Turkish team hit back against Real Madrid through Moerman and Beaubois, and got some good shooting percentages (50% of threes and 60% of two pointers) battling it out to go three points up against their rivals (40-43).
The game became a lot more tense and defensive in the third quarter. Real Madrid could not sink a three and did not seem confident in offense as Thompkins pushed on (9 points in the third 10 minutes). Anadolu Efes were boosted again by Larkin, who dominated the whole game (already on 21 points). Beaubois made it 55-59 on 30´.

The comeback fails
Things were all tied but Anadolu Efes looked to take advantage of their depth (19 key changes were made compared to 5 for the Whites). A Larkin three put them +9 on 32' really put Real Madrid under the cosh (55-64). Llull hit back for the Whites and his two consecutive three-pointers boosted his team who were backed by the Palacio as always. Thanks to Tavares they came close to toppling their rival. Campazzo was netted a three to make it 72-73 with less than three minutes to go. Anadolu Efes kept on fighting. First Pleiss got a three and then Larkin showed his class (finishing with 32 points). The final shots went wide for Real Madrid and the visitors clinched the win on the night (75-80).