REPORT | 06/01/2020 | Rodrigo Salamanca | PHOTOGRAPHER: Pedro Castillo
The Whites remain top of the league thanks to fine defense in the final quarter; Rudy, with 22 points and 7 triples, was the top scorer against Valencia Basket.
Liga Endesa
Matchday 16
Mon, 06 Jan
WiZink Center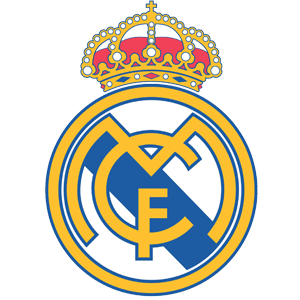 85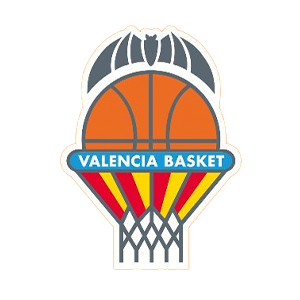 78
Real Madrid picked up their first win of the year at the WiZink Center against Valencia Basket (85-78) to remain top of the League after the first round of 2020. The Whites are still unplayable at home, where they continue their unbeaten run at the Palacio this season (16). Rudy performed fantastically on this festive occasion, with 7 triples, 22 points and a PIR of 21.

Real Madrid began the game with real intensity, looked disciplined at the back and were clinical up top. Their impressive three-point conversion rate (55%) saw them swiftly to a 9-point advantage. Valencia's attacking options were limited thanks to Tavares' towering presence (3 rebounds and 2 blocks), though San Emeterio was still a threat (8 points). The visitors did well to contain the madridista offense towards the end of the first period to put the score board at 26-19.

An evenly-matched second quarter
Valencia were not about to lie down and they began to make life pretty difficult for Laso's men. The visiting team's fine offensive spell, led by Colom from the outside (two from three triples), coincided with a dip in the Whites' defense. Laso's charges did eventually manage to stop the rot though, thanks to Garuba's efforts under the hoop and Rudy's accuracy from 6.75 but the Valencian team's clinical edge saw them level things up before heading into the break (40-40).

The break did nothing to alter Valencia's momentum and they came out to hit a 1-10 run as Dubljevic arrived in the game in style (9 points and 3 rebounds inside four minutes). Causeur then managed seven points in a row as he took it upon himself to eat away at the advantage built up by the visitors. However, Real Madrid's sloppy shooting and the strong opposition defense, meant the Whites were trailing going into the final quarter (58-67).

A thrilling final period
A superb Real Madrid reaction at the start of the last quarter resulted in a 14-5 run thanks to increased defensive intensity. Rudy enjoyed an unplayable spell with three triples, while Campazzo (14 points) was another standout man in attack for the team who never gave up hope of the comeback. The WiZink Center witnessed a frantic closing spell which saw Campazzo level the tie with a free-throw (76-76). Valencia had the final attack, but Abalde was unable to get the better of Tavares, taking the clash into over-time.

Over-time comeback
Laso's men made sure of a remarkable turnaround with two sublime three-pointers by Thompkins and Rudy, who reached 22 points in the match. The Whites took back control of the game and maintained the defense solid thanks to the insurmountable figure of Tavares. It was a great job against Valencia to clinch a sixteenth consecutive home win that extends Real Madrid's unbeaten run at the WiZink Center.


REAL MADRID-VALENCIA BASKET STATISTICS