REPORT | 29/12/2019
The Whites were unable to overcome the 17-point deficit from the first quarter.
Liga Endesa
Matchday 15
Sun, 29 Dec
Palau Blaugrana
83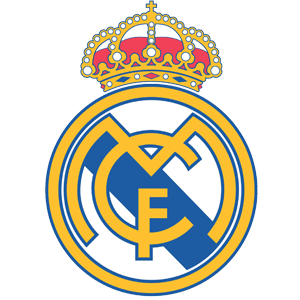 63
Real Madrid were unable to record their best year in terms of wins (68) by winning at el Palau. The team went against the tide from the start of the Clásico, where they went 22-5 down in the first quarter that ultimately proved definitive. Despite this, they looked for the comeback that this time was not possible. Thompkins was the top Madrid scorer with 13 points. The Clásico did not start well for Real Madrid, who were overtaken in the first quarter by a more intense and successful Barça, led by Delaney (7 points). The Whites missed out on the three-pointers (1/10) and recorded lots of losses (10), two factors that facilitated the growth of the home side. Randolph scored his team's 5 points in this initial period (22-5, min. 10).

Whites' reaction
Laso went to Garuba in the second quarter and Madrid got up and got the better of the run 17-22. Little by little, the team got in to the match. Aggressive at the back and more loose in attack, especially from 6.75m, with Thompkins being the reference (7 points). They were trailing by 21 points with 35-14 on the scoreboard in the 15th minute, but they did not fall apart and in the next five responded with a 13-4 run to leave the disadvantage at 12 points at halftime (39-27).

More tension
The temperature of el Clásico rose even further in the third quarter. The match was stopped because of the continuous fouls, most of them in the opposite half of the court, some technical and an unsportsmanlike, which marked the development of the match. With the Campazzo-Tavares connection, the Whites reduced the difference to 41-34 in the 23rd minute. But the team continued with the losses (20). At that point, Barça found in Tomic and Mirotic the solution to prevent Whites' comeback (62-45, min. 30).

No continuity
Real Madrid, with Thompkins, began to close the gap again (66-55, min. 34). But they were denied on the trey and did not hit comfortable shots that would have changed the fate of the match. In addition, they came up against a solid Barça, who sentenced the third Clásico of the season against a Madrid that finishes 2019 leader of the League and the Euroleague, something that has not happened for 6 seasons (it is the first time with the current format of Euroleague).