REPORT | 22/11/2019 | Nacho Díaz | PHOTOGRAPHER: Antonio Villalba
A spectacular game from the Argentine, his best for the Whites, secured a second victory win for Laso's side in three days.
Euroleague
Matchday 10
Fri, 22 Nov
WiZink Center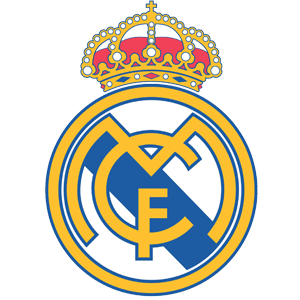 97
81
Real Madrid have gone two-for-two in another Euroleague double header. On Tuesday they beat Khimki and tonight they saw off CSKA Moscow, in a tremendous game as is expected from these two European giants. It was a 40-minute battle to get a seventh win of the season in Europe, the fifth consecutive at the WiZink Center who are now used to seeing the side win. Llull, Rudy and Causeur were great alongside Campazzo (18 points and PIR of 24) but it was Deck who sealed the win with 17 points, 11 rebounds and 6 assists to get 33 PIR and round off his best madridista performance in any competición.

Real Madrid started well, Campazzo scoring for them. Tavares was good on the block, and Deck got his first two points early. Randolph scored from the free-throw line and the Argentine made it 9-0 to drive the fans at the WiZink Center wild. Itoudis called a time out to discipline his players and it worked. CSKA used Hines to level the game (11-11). The Whites struck back thanks to the Argentine, Llull and Carroll to make sure the home side went ahead at the end of Q1(23-19).

Offensive festival
From the CSKA bench came Voigtmann who led his team brilliantly in the second quarter (17 points, 3 threes). Five straight points from Voigtmann and a three from James pushed CSKA ahead on the score board for the first time tonight. Real Madrid did not let up on the defensive rebound and the Russians were clinical in every last attack. A three from Rudy (the first of the three perfect shots) levelled the game to make it 31-31 as the game turned to an offensive masterclass from both sides. Llull scored five points in a row. CSKA were ontop, but Campazzo showed his class again and Deck (11 points, 10 rebounds) helped the Whites went ahead through a Randolph three (52-48).
Real Madrid came out hot from the dressing room, and CSKA went down 9-0 to make it +13 for Laso's team (61-48). The Russians could not stop the Whites' attack, and went nearly five minutes without scoring a point. Deck was joined by a stellar Causeur who got another 9 points. The home team had the game under control (+14) but Itoudis's team tried their best in attack to make it (75-64).

No room for movement
CSKA were immersed in the clash, despite Llull and Rudy scoring. James had barely appeared on the scoresheet but dragged the visitors back (81-75). With five minutes left, Campazzo and Rudy made it a ten point game (85-75). Deck connected well with Thompkins so that the American, on his 200th appearances for Real Madrid, got a 2 + 1 that edged the game for the Whites. Itoudis and Hines tried in vain but Laso's team killed the game that they had dominated for most of the night and ended with the biggest point advantage of the game (97-81).


STATISTICS REAL MADRID-CSKA MOSCOW