REPORT | 14/11/2019 | Edu Bueno | PHOTOGRAPHER: Víctor Carretero
The Whites took the second Clásico of the season as well at an impenetrable WiZink Center.
Euroleague
Matchday 8
Thu, 14 Nov
WiZink Center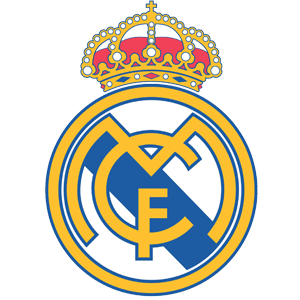 86
76
Real Madrid were too good for Barça in the second Clásico of the season. Two months on from beating them in the Super Cup final, the Whites repeated the feat with a 10-point win, this time in the Euroleague, backed by an impenetrable WiZink Center (eight from eight across two competitions). It was a superb game that started in blistering fashion for the Whites, before Barça reacted in kind in the second quarter. Laso's men were able to pick themselves up and produce some fantastic defense to pick up their fifth victory in the competition. Randolph (16 points, 7 rebounds and PIR 20) and Deck (13, 6 and 19) led five players in double PIR digits.

El Clásico got underway with a special first period. Real Madrid came flying out the blocks to deliver possibly their best 10 minutes of the season so far. They exuded energy, intensity, ambition and some all-round sublime basketball. They overran Barça and their key men in defense (Mirotic 4 points, Higgins and Davies 0), to restrict them to 14 points. Up the other end, they sunk 32 with some great shooting and a counter-attacking exhibition, led by 11 for Randolph and 7 from Campazzo.

Whites fall as the azulgranas surge
Real Madrid had built up a +21 lead (30-9, min. 9), before a collapse in the second quarter. Delaney, Kuric and Tomic gave the visitors new life in offense and a more aggressive defense began to make life harder for the Whites, who were on the receiving end of a tough run (16-36) to send their rivals into the break 2 points ahead (48-50).
Their pride hurt, Laso's men reacted swiftly at the start of the third period with their starting five on court. They regained the rhythm they'd enjoyed early on, both in defense and offense, and Barça began to struggle once again. Taylor, making his 300th Whites' appearance, Deck and Mickey enjoyed a superb quarter. The three of them oversaw another commanding madridista run 15-0 (71-60, min. 28) and crucially, wrested back control of the game from their opposition who were buoyed by the comeback. A 23-14 scoreline for the quarter in favour of Laso's charges saw them head into the final period with a 7-point lead, though Tavares was on 4 personal fouls and Campazzo on 3 (71-64).

The Whites' defense decides El Clásico
Aside from the blip in the second quarter, Real Madrid defended tremendously. They conceded just 14 points in the first and third periods, and 12 in the fourth. Randolph's efforts on Mirotic were outstanding, alongside the Tavares intimidation factor with two huge blocks on the azulgrana focal points - the power forward and Higgins - in the closing stages. Ultimately, the attitude and hunger shown by the madridistas, coupled with some free-flowing moves that saw Llull and Randolph sink the few points of the final spell, were just all too much for their rivals. A strong second half performance was enough for Real Madrid to turn things around and display their superiority at a WiZink Center that once again did a fine job acting as the team's sixth man (86-76, min. 40).