REPORT | 07/11/2019 | Nacho Díaz
The Whites thrashed Crvena Zvezda to make it four wins in the Euroleague.
Euroleague
Matchday 7
Thu, 07 Nov
Aleksandar Nikolic Hall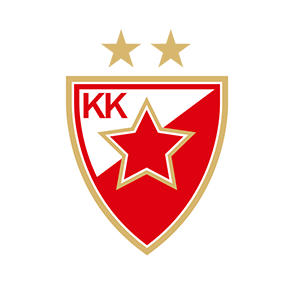 60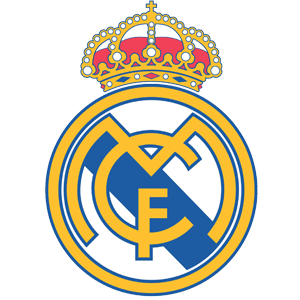 75
The poor run of form away from home ended tonight for Real Madrid in the Euroleague. In the same place where they won la Décima, the Whites got their first away win in a game with very few points in the first half. The opposition made things complicated in the third quarter. On night where the threes wouldn't go in, Laso's team made a comeback in the final quarter from the free-throw line and made 7 threes. Llull (16) and Rudy (12), were great going forward, and Tavares (11 points, 9 rebounds, 5 blocks and PIR of 21), was incredible both in defense and offense at the Stark Arena.

Real Madrid started to dominate the game in a familiar but hostile atmosphere. Tavares and Llull were great on the rebound to boost the Whites while the madridista defense held off the Crvena Zvezda offense (2 points in five minutes). Gist came on for a 7-0 run for the Serbians in a game that lacked accuracy. 9-12 for Laso's team in the opening ten minutes, Real Madrid could not get the threes in (1 in 9).

Better in attack
The positive was the Whites did not give away turnovers but prompted them from the hosts (Causeur made two steals). Laprovittola found Mickey and Garuba under the hoop and Real Madrid started to dominate going +9 (11-20). The Serbians had a good quarter (after five minutes of no luck) and got closer. The madridistas then sank two threes (Laprovittola and Rudy) to boost their game. Llull sank a buzzer beater to make it 29-33 at the Stark Arena.
The game spiced up in terms of offense and after the break the points really started to flow. Baron was on good form for the home side, but so were Campazzo and Carroll as they broke the Serbian defense with mid-distance shots. Tavares continued to make his blocks and trouble Red Star, but then Real Madrid went +8 (37-45 to 45-45), as the Stark Arena went crazy. The frenzy stepped up when Faye sank a three to make it 52-49 at the half hour mark.

Comeback from the three
Real Madrid needed to strike again and it started with great defense from Tavares and Garuba doing well on the rebound. That dampened the Serbian atmosphere before the hosts went five minutes without scoring a single point. In attack they dominated from the line, netting a spectacular 4 out of 5 (two from Rudy and one each from Causeur and Llull). A +9 (52-61) helped Laso's team. Crvena Zvezda tried to bring the game back, but Real Madrid stood firm. Llull got four and Rudy made it a ten point lead (58-68) and then it went to twelve through Causeur (60-72). Tavares and Garuba made another two blocks and Llull killed the game from the line (60-75).

STATISTICS CRVENA ZVEZDA-REAL MADRID