REPORT | 03/11/2019 | Nacho Díaz
The league leaders suffered against Kirolbet Baskonia but took the win at the Buesa Arena.
Liga Endesa
Matchday 7
Sun, 03 Nov
Fernando Buesa Arena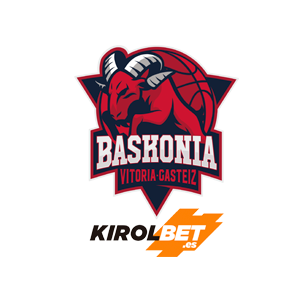 89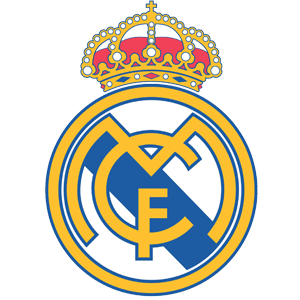 91
Real Madrid continue to impress with their start in the Liga Endesa. Seven out of seven, leaders and the only unbeaten team in the domestic competition. Today they won in one of the most difficult courts on the national scene in a great match by both teams. Laso's side went ahead in the first quarter, suffered a lot after the break but managed to come back and win in the last quarter with a stellar performance from Llull and a big performance from Deck, who scored on the buzzer.

Five points in a row from Shengelia began to warm up the atmosphere at the Buesa Arena a little more, but Real Madrid cooled it instantly with a tremendous exhibition from 6.75 meters (4 consecutive, 3 for Randolph) for a 0-12 run in less than two minutes. They opened up a +7 (7-14) as the Whites forced Perasovic to stop the match. Baskonia reacted on the scoreboard and closed to two points after the first quarter (21-23).

Garuba Exhibition
Laso gave brought on Garuba and the youth brightened things up. He connected perfectly with Campazzo, scored from all distances to add nine points in a row, capture 5 rebounds and gave Real Madrid's the first big shot in the match. The offensive alternative from the leader was taken by Deck with six consecutive points to shock Baskonia who were kept in thanks to Henry (10 points). The home side managed to break the ten point difference, but the Whites again showed their strength from 6.75 meter with three consecutive three pointers to go ahead at 34-47.

Baskonia came out with all gun blazing and hit Real Madrid with a 10-0 run that would go to 36-18 at the end of the quarter. First Vildoza, then Shengelia and later Janning look to fight back after the first half via the three pointers. And Baskonia unleashed a gale that ended with eight baskets from 6.75 meters, with four from Janning who got that basket on the buzzer to make it 70-65. The Whites, who were suffocated in attack, had only Randolph showing any real threat on the hoop.

Defense, Llull and Deck
It was about squeezing in defense and taking out the pride. Real Madrid fulfilled both aspects. Taylor and Rudy were the spearhead for the Whites to regain control of the game on the scoreboard. They did it from behind and forward with three pointers, before Llull turned it on with ten points almost in a row. The man from Mahon led the way for Laso's because Campazzo was on the bench due to four fouls. 85-85 at 2:40, 87-87 at 1:13 and 89-89 with only 15 seconds left. The last possession for Madrid and Laso's play worked. Campazzo raised the ball, gave it to Deck, who rose from 5 meters to get the basket on the buzzer and maintain the unbeaten start for the Whites in the league (89-91).

BASKONIA-REAL MADRID STATISTICS