REPORT | 14/09/2019 | Nacho Díaz
They lost to Casademont Zaragoza in the José Luis Abós Memorial.
Friendly
Torneo Ibercaja Ciudad de Zaragoza Memorial José Luis Abós
Sat, 14 Sep
Pabellón Príncipe Felipe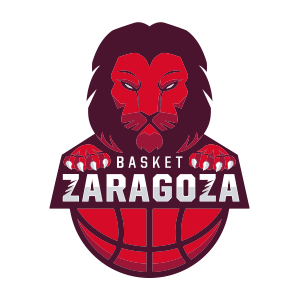 72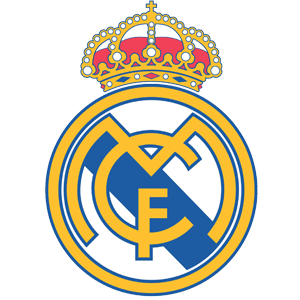 63
Real Madrid continue their quest to get back into shape ahead of competitive action, which comes next Saturday with the Super Cup semi-finals. This evening at the Príncipe Felipe, they fell short of lifting their third trophy of the season at the Torneo Ibercaja Ciudad de Zaragoza Memorial José Luis Abós, losing for the first time in this pre-season campaign. It's still four from five for Laso's men, having barely had a training session. Just as in the previous outings, Carroll was the Whites' top scorer.

The start against Zaragoza couldn't have been further from the end of the game in Oviedo against Baskonia. The Whites hit the first basket and didn't concede the initiative for the whole first period (17-20). It was Carroll who was once again the madridistas' driving force, scoring from all over the court. Real Madrid were moving the ball with ease and winning the battle on the offensive rebound to go +8.
But Casademont Zaragoza began to find their feet, restricting the Whites in offense. An Alocén triple made it +7 for the hosts at the break (36-29). Things got sloppy after the restart though, and the home team's turnovers saw their scoring fall off. Real Madrid took full advantage to turn the scores back around.

The hosts finish strongly
The Whites did so with a dominant third quarter, sinking various triples (Carroll, Causeur and Núñez), and alongside the efforts of Randolph and Mickey, the two teams went into the final period level pegging (50-50). Zaragoza came out firing to make life impossible for Real Madrid and storm to a ten-point advantage with five minutes to go (64-54). The madridistas responded to reduce the deficit but it wasn't enough to avoid the hosts taking the win in their first game this campaign in front of the home faithful (72-63).

ROSTERS:
CASADEMONT ZARAGOZA 72 (17+19+14+22): San Miguel (10), Alocén (6), Seeley (4), Barreiro (2), Vázquez (8) -starting five- Seibutis (8), Hlinason (6), Radovic (12), Etxeguren (-), Krejci (4), Benzing (9) and García (3).
REAL MADRID 63 (20+9+21+13): Spagnolo (4), Carroll (16), Nakic (5), Randolph (13) and Tavares (2) -starting five- Causeur (4), Núñez (6), Duscak (0), Garuba (2), Reyes (3), Tisma (1) and Mickey (7).