REPORT | 07/08/2019 | Rodrigo Salamanca | PHOTOGRAPHER: Jesús Troyano
Rodrygo, Miguel Baeza and Pedro found the net in the first game at the Alfredo Di Stéfano this season.
Friendly
Friendly
07/08/2019
Alfredo Di Stéfano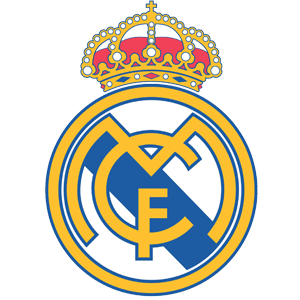 3
0
Football has returned to the Alfredo Di Stéfano stadium for yet another season, and has done so with a win over Alcorcón. Real Madrid Castilla picked up a well-deserved victory over the Segunda División side as Rodrygo, making his academy debut, scored the madridistas' first goal. Baeza then made it 2-0 and Pedro rounded off the clash with a third. Kubo played 70 minutes on his first appearance for Castilla.

The Whites took to the pitch looking to press high and retain the ball in a style becoming synonymous with Raul's leadership. The academy side showed good intensity, pressing their opponents back and forcing them into mistakes, which is exactly how the first big chance came about. On 35', Miguel Baeza won the ball on the edge of the area and played a sublime back-heel one-two with Pablo but Dani Jiménez stopped the move in its tracks. Four minutes later, another great little link-up between Rodrygo and Pablo did see the Brazlian ace net the first goal of the game.

Baeza and Pedro make sure
Only three minutes into the second half, the Whites increased the deficit when Javi Hernández did superbly down the wing and laid on Miguel Baeza to turn the ball home with ease. Castilla were dominating the game and any isolated chance which fell to Alcorcón, like Pomares' effort from outside the box (63'), caused no real threat to Belman's goal. Raúl made a number of changes to ensure the youth team could maintain their intensity and the newly introduced Pedro quickly rounded off a swift counter-attack to make it 3-0. Next up for Castilla this preseason is a trip to Tenerife on Saturday.

LINE-UPS
3- Real Madrid Castilla: Belman, Guille (Sergio López, 61') Javi Hernández, Gila, Chust (Manu Hernando, 61'), Bravo (Dotor, 70'), Kubo (Marvin, 70), Fidalgo, Pablo (Pedro, 61'), Miguel Baeza (Ayoub, 61') and Rodrygo (Jordi, 70').
0- Alcorcón: Dani Jiménez (Lizoain, 46'), Laure, Boateng, Albert Dorca (Ernesto, 58'), Miaka, Rui Costa (Sandaza, 58'), David Fernández (Rodas, 46'), Elgezabal (Arribas,58'), Stoichkov (Marvin, 58'), Sosa (Bellvís, 58') and Pomares.
Goals
1-0 (min. 39): Rodrygo.
2-0 (min. 48): Javi Hernández.
3-0 (min.82): Pedro.