REPORT | 15/06/2019 | Edu Bueno | PHOTOGRAPHER: Antonio Villalba
The Whites' stellar defense helped them win at the WiZink Center in spectacular fashion; 5 players hit double digits in PIR.
Playoff Liga Endesa
Final (Game1)
Sat, 15 Jun
WiZink Center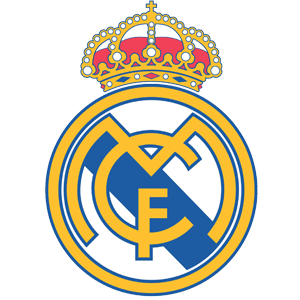 87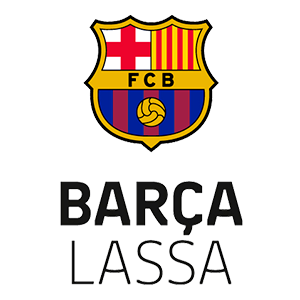 67
Real Madrid drew first blood in the Endesa League final with a win over Barcelona in game one at the WiZink Center. The reigning champions and their stellar fans made sure they took a 1-0 advantage in a defensive exhibition (taking the blaugrana's playoff scoring down by 26 points) where they netted plenty of threes (13) thanks to Campazzo (19 points and a PIR of 24), Randolph, Rudy, Llull, Taylor (11 each) and Rudy (10 and a great defensive display). The Whites were spectacular in the first half (47-32), looking for a 16th win in a row as their rivals turned up the heat towards the end of the game.

Laso's side gave their all in the game, and after two minutes they were up 9-0 with 5 points for Campazzo and 4 for Randolph, who helped the team get a 3+1. Laso and Pesic changed their starting five, with Deck coming in as a forward, and Pangos coming in for Heurtel for the visitors. The spectacular start for the Whites marked the first quarter, as Barcelona tried to cut distances on the offensive rebound through Tomic and Claver, taking them to just two points off the hosts (19-17, min. 9).

Llull and Rudy lead the line
The blaugrana improvements were stopped by Real Madrid as they showed real energy and aggression. Llull came on at the end of the first quarter, to sink three threes (9), and lead Laso's side. Rudy rocked the Palacio with two threes and two steals, before a third personal foul, as the game went 13-2 in just four minuts with no real reply from the visitors (32-19, min. 13). Defense and new faces, Ayón, Carroll, Thompkins… saw the hosts go +16 to make it 41-25. The only Whites' weakness was the defensive rebound (11 against), kept Barcelona in the game through their centers (Oriola, 8). Pesic's team battled before the break as the madridistas fired in threes thanks to Campazzo, top scorer with13 points (47-32).
The game got tougher and slowed down a lot. Real Madrid adapted well to the changes that Barcelona brought on, specifically Singleton leading the line on the outside (4 threes), as they tried to get back into the clash. Patience, a clam head and good defense helped the Whites overcome their rebounding issues and go into the last quarter with a good lead (63-52, min. 30).

Real Madrid use their strength in depth
The azulgranas pushed hard again, and Kuric got them within 10 points, but Real Madrid reacted with aplomb. Taylor and Causeur showed their great form, and with 11 pointes each, they took their team 20 up, as they went 74-54 with four minutes on the clock. The Palacio was as loud as ever as the hosts held off the visitors to seal a 20-point win (87-67, min. 40). The Whites got a 16th win in a row. They are now two wins from the title. The series continues in just 48 hours.

STATISTICS REAL MADRID-BARCELONA