REPORT | 02/06/2019
The reserves went down against Cartagena, who scored two goals in 12 minutes.
Segunda División promotion play-offs
Second-Leg
02/06/2019
Alfredo Di Stéfano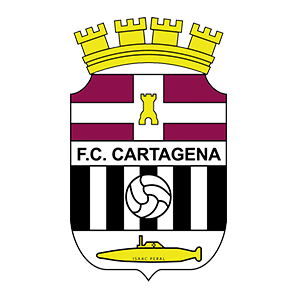 2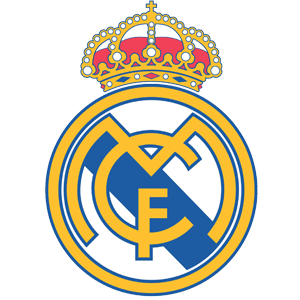 0
Real Madrid Castilla
were unable to live the dream of promotion. The reserves, who had won
3-1 at the Di Stéfano
, lost 2-0 in Cartagena and will not make it through to the next round of the play offs. Despite the advantage form the first leg,
José Manuel Díaz's
side knew that they would not have it easy in the Cartagonova. The home team completed the comeback and the plan could not have gone better for them. Within a few minutes they turned the tie around. First, Elady Zorrilla headed home a cross from the right (3') and, Cordero took advantage of a deflection from
Luca
to get the second (12').
It wasn't a good start for
Castilla
. The reserves succumbed to the intensity and pressure from Cartagena, who look to break up the Madrid play with fouls. The good thing was that there was time to turn things around, and little by little, the Whites caused problems for Joao Costa in the opposition goal. But the home side continued to create danger, especially in the air. Vitolo was close to getting the third. One of the best chances for
Castilla
in the first half came after a free kick Cristo that was saved by the goalkeeper.
A goal would have put
Castilla
in the next round and that dictated the approach to the second half.
Dani Gómez
made way for
Seoane
, but the Whites couldn't find their rhythm. The home side looked to cause problems with a direct style of play as Cordero struck the bar in the 54th minute. José Manuel Díaz brought on
Augusto
who, in his first action, headed just wide. The Madridistas looked to push on in the last 15 minutes, bringing on
Gelabert
.
Cartagena were organised at the back, interrupting the rhythm of Castilla. With 77 on the clock
Cristo
looked dangerous from a direct that went over. Fito Miranda hit back with a header forcing a good save from Luca.
Castilla
went in search of a goal until the end but the game ended 2-0.
MATCH INFO
2-Cartagena: Joao Costa, Ramírez, Mata, López, Mejías, Cordero, Moyita (Fito Miranda, 78'), Vitolo, Rubén Cruz (Aketxe, 79'), Santi Jara and Elady (Gracia, 95').
0-Real Madrid Castilla: Luca, Dani Fernández, Fran García, Álex, Javi Sánchez, Jaume (Augusto, 55'), De Frutos, Martín (Gelabert, 74'), Dani Gómez (Seoane, 46'), Cristo and Fidalgo.

Goals
1-0 (min. 3): Elady Zorrilla.
2-0 (min. 12): Cordero.