REPORT | 03/05/2019 | Nacho Díaz
Second win in under 48 hours means the Whites go top of the league.
Liga Endesa
Matchday 30
Sat, 04 May
Coliseum Burgos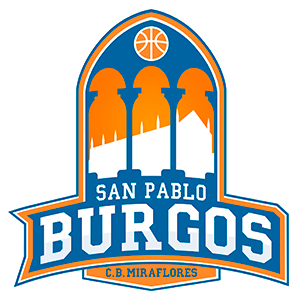 84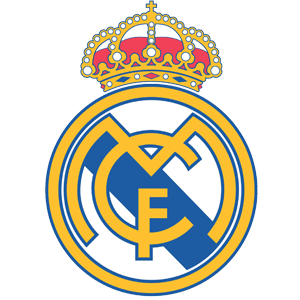 102
A new win for Real Madrid in the league, their twenty-fourth, means they are top of the league prior to Sunday's game between Barcelona and Herbalife Gran Canaria. Laso's team were driven from the off, taking an advantage they would keep for the whole game. Twelve Whites players scored, with three of them really stepping up: Causeur (20), Randolph (17) and Carroll (15). Llull made it 750 games for the Whites.
Real Madrid were ready to quell the frenzied Burgos Coliseum from the tip off, and Taylor and Randolph wasted no time. They went 0-8 to deny San Pablo Burgos. The Whites were great on the rebound thanks to Tavares (6) and the hosts could not better the Real Madrid defense, as Burgos were smothered in the first quarter. Laso's
team
continued to dominate, going thirteen up before the hosts hit back to make it 16-25.
Carroll's moment
Carroll
kept on leading the Whites, with another great period of play (11 points, making 3 of 4 three-pointers). The American topped Biriukov's record as third best three-point scorer for Real Madrid in the league. The visitors' advantage went up to +16 (27-43) thanks to Thompkins and Yusta, but slowed after Sutton, Cancar and Huskic pounced on several Whites mistakes to go 7-0 up in the quarter to keep the hosts in the game (41-50).
Burgos decided to push harder after the break and hit Real Madrid from every side, both from the outside and inside thanks to Tavares. The hosts lowered the Whites lead to six (49-55) until one man dominated the rest of the quarter: Causeur. The French star put in a great performance, dominating the game and smashing in 16 points, eight of them in a row, not only holding off the Burgos comeback taking the game to a +20 (with key contributions from Randolph). The third quarter ended 62-79.

Same scoring pace
Any sign of a reaction from San Pablo was prevented by a Real Madrid side that continued to show real prowess. Ayón led the charge on the rebound (5, four offensive) and to stop the hosts hopes. Laso's team did not lower the scoring rhythm. Causeur, Ayón, Carroll, Thompkins and Yusta, who finished the game well, all hlped the Whites get win number 400 in the league (84-102). Next week another double header for Real Madrid (Movistar Estudiantes at home and Tecnyconta Zaragoza away).