REPORT | 21/05/2019 | Edu Bueno | PHOTOGRAPHER: Antonio Villalba
The Whites, paced by Ayón, Taylor and Causeur, came from behind to down Valencia Basket with a fine team performance and the Whites destiny is now in their own hands as they bid to finish top.
Liga Endesa
Matchday 33
Tue, 21 May
WiZink Center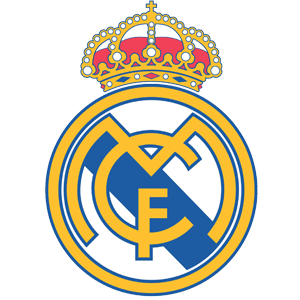 83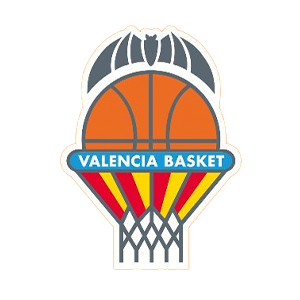 77
Real Madrid recorded a vital win over Valencia Basket in the penultimate matchweek in its bid to end the regular season in top spot, with everything now coming down to Sunday's pivotal match in Gipúzcoa. The Whites' destiny is in their own hands in terms of claiming home-court advantage throughout the playoffs, after clinching their ninth straight win, in which they prevailed thanks to a lot of hard work and fine team work following a sluggish opening stanza. Ayón (8 points, 9 rebounds and a PIR of 20 headed up six players who posted double figures in their PIR scores. Taylor (16), Causeur (13) and Thompkins (11) were the leading lights in attack.

Valencia Basket's opening run of 0-9 suggested that this would be a tough contest. The start made by the guests, who played with no pressure and showed great accuracy on three-pointers (three at the start of the quarter and two at the end) caught Real Madrid cold as the hosts struggled to get started. Dubljevic (9 points) and San Emeterio (8) put the Valencians 11 points up at the end of the opening 10 minutes, during which Taylor (6) and Rudy (5) were the standout performers for the madridistas (14-25).

Madrid come to life
And boy did they wake up. Tonight's second unit, featuring a quintet made up of Llull, Causeur, Deck, Thompkins and Ayón turned the game on its head. They upped things in all departments: energy, intensity, defense, speed and ran riot in offense with 29 points in the second quarter. From a scoreline of 19-31 in the 13th minute, by the 17th minute the scoreboard displayed 34-31. During this period, Madrid tore up a run of 15-0 with 9-point Causeur in really inspired form. The Whites began to sink points from the outside and following six treys, three of which came from Thompkins to make it 11 points, they extended the run to 24-5 until the break as Valencia Basket was limited to 13 points (43-36).
Despite the guests chalking up a Thomas-inspired 7-0 run after the restart, which put them back on top (43-45, min.22), Pablo Laso's men produced a reaction that revolved around its defense and counter-attacking. Ayón was performing well at both ends of the court and in terms of the intangible attributes to record a PIR of 20. Campazzo was calling the shots and Taylor was at his most prolific to sink two treys and make it 10 points, pacing a 11-3 run to close out the third stanza at 67-59. Valencia Basket was now dependent on Van Rossom's accuracy from the three-point line.

The team stepped up
The madridistas' comfortable lead was cut to 71-68 by the halfway stage of the final stanza as a result of the guests' greater aggression and Vives being an active presence in offense as he linked up with Labeyrie. However, the Whites kept their cool and the emergence of Tavares on offensive rebounds, several noteworthy plays from Rudy and the impressive scoring return from Causeur (13 points in 11 minutes) saw Madrid claim an eight-point lead in the final minute. Van Rossom tried to get his team back in contention with a trey to make it 82-77 but Campazzo with a rebound and then a free throw rounded off the team's 27th league triumph. The madridistas turned up just in time to stop a dogged Valencia Basket in its tracks (83-77, min. 40).

REAL MADRID v VALENCIA BASKET STATISTICS