REPORT | 26/05/2019 | Edu Bueno
The Whites won at Gipuzkoa Basket on the final match day and now await their quarter-final opposition.
Liga Endesa
Matchday 34
Sun, 26 May
Donostia Arena 2016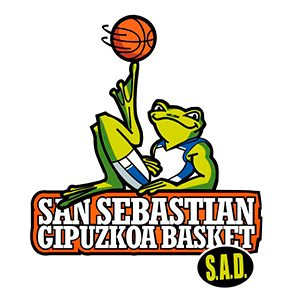 76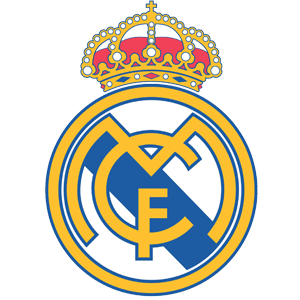 95
Real Madrid made sure of finishing top of the Regular Season table and sealed home-court advantage for their play-off ties, beating Gipuzkoa Basket in San Sebastián on the final match day. Despite a late push from the hosts, who were looking to avoid relegation, Laso's men gave them no chance of an upset as they picked up their tenth consecutive win in a game they controlled throughout. Causeur put in another faultless display with 18 points and a PIR of 23 in 24 minutes, while Ayón was also impressive (14, 9 rebounds and PIR of 28) and five players scored double digits.

The match started at a break-neck pace and Laso's men showed off all of their offensive firepower early on, as Gipuzkoa Basket stayed in the game with triples from Zeisloft and a strong offensive rebound. Campazzo imposed his swift attacking play (4 assists) and Real Madrid, with good percentages from the 6.75 m. and an inspired Randolph (9 points), were in clear control during the first quarter, closing it out with an eight-point lead (11-19, min. 8).

Causeur produces the goods
The French ace made the absolute most of every minute he was on court in spectacular fashion. Last Tuesday saw him net 13 points in 11 minutes against Valencia Basket. Today, he went 16 with only one miss inside 12:22. Seven consecutive points from the star man and 13 in the quarter, led a 13-0 run for the Whites in response to their rivals pulling back to within two. From 28-30 on 13' to 28-42 four minutes later. Ayón's decisive efforts in the paint helped to maintain the lead, which was only ever dented by the hosts' triples, this time through Redec and Corbacho, to remain just about in the game (37-48, min. 20).
The Whites' bench shifted around well, with all members contributing to the attack, and the advantage was comfortable at around ten points throughout the third period. Gipuzkoa Basket pushed on with Sekulic adding to his numbers from the three-point line, with two more to move the team on to 11, while Burjanadze enjoyed a fine spell. Reyes and Carroll responded well for Real Madrid though, with 9 and 5 points respectively (63-73, min. 30).

Decisive quarter
Playing for their survival, Gipuzkoa Basket refused to throw in the towel. A Burjanadze triple kicked off the final quarter just seven points down at 66-73. It was a fleeting attempt at a comeback which swiftly fell short in the face of a strong madridista response. Ayón (third game with PIR above 20), Taylor, Causeur, Llull (7 assists) and Randolph, the latter with a 2+1 followed by a triple, opened up a 17-6 run to leave the hosts with no chance. Real Madrid's maximum lead came up at 72-92 with 38 on the clock and the 28th victory of the campaign and Regular Season top spot was assured (76-95, min. 40).

GIPUZKOA BASKET-REAL MADRID STATISTICS