REPORT | 25/05/2019 | Javier García | PHOTOGRAPHER: Antonio Villalba
Dani Gómez (2) and Cristo scored the madridistas' goals against Cartagena in a sensational first half for the academy side.
Segunda División promotion play-offs
First-Leg
25/05/2019
Alfredo Di Stéfano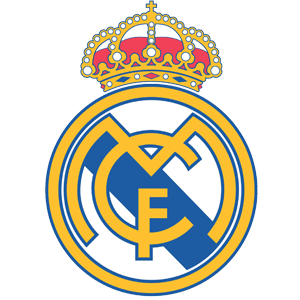 3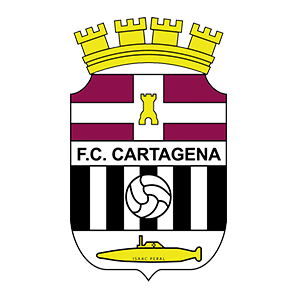 1
Castilla have produced the goods when it mattered with a sublime display. The academy side had no problem getting the better of Cartagena in the first leg of round one of their play-off for promotion to Segunda. With an auspicious atmosphere at the Alfredo Di Stéfano, José Manuel Díaz's boys were disciplined and ruthless up top to take a 3-1 advantage in the tie. Dani Gómez (2) and Cristo netted the goals in a sensational first half for the madridistas, before Santi Jara cut the deficit for the visitors on 86'. Next weekend, the Whites will look to seal qualification at the Cartagonova.

Castilla wasted no time at all in making their intent clear. Barely a minute into the game, Cristo shot off the first warning sign with an effort which was deflected wide. The Whites were looking to impose themselves on the game, while Cartagena pressed high up in search of the mistake. After several minutes of sparring, the academy side began to string some chances together. De Frutos was a constant threat with his pace down the right. It was down this very wing that a fine collective move unfurled, topped off with an inch-perfect pass by Cristo for Dani Gómez to turn home first time and net a wonderful opener - 1-0 (25').

Cristo strike
With the scoreboard now against them, Cartagena looked to react. Aketxe and Elady Zorrilla were involved in the first threatening advances towards Luca's goal. The result was more space opening up for Castilla, who were able to exploit it and snatch a second with a perfect counter-attack which started out in defence. De Frutos outpaced his marker, made it to the by-line and cut back a superb cross for Dani Gómez to beat Joao Costa once again (33'). The youth team were now very much in control and it wasn't long before they made it 3-0. Dani Gómez turned provider this time, for Cristo to get his name on the scoresheet. It was an ideal first half for Castilla, who even had chances to increase their advantage further before the break.
Cartagena needed to come back strong and they began the second half camped inside the madridista half. Luca stopped an Aketxe header on 54' and the Whites showed great discipline at the back as they waited for their chance to add to their tally. Time was very much in Castilla's favour as they remain well organised throughout. Despite not getting forward as they had done in the first half, the academy side had few problems defensively and José Manuel Díaz brought on Jaume for a runout.

On 68', De Frutos came close to making it four, but the visiting goalkeeper palmed his shot away. The minutes ticked by and the scores didn't look much like changing. Then, with 74 minutes gone, Cartagena were reduced to ten men with a second yellow card for Moisés García, before an isolated foray forward breathed life into Munúa's team on 86'. A ball was sent in behind the madridista defence and despite Luca repelling his first effort, Santi Jara was able to cut the deficit. The goal spurred the visitors on and they finished the game strongly, but the scores stayed at 3-1 in what was a fine display by the madridistas.

LINE-UPS
3-Real Madrid Castilla: Luca, Dani Fernández, Fran García, Álex, Javi Sánchez, Martín (Jaume, 64'), De Frutos, Seoane (Gelabert, 72'), Dani Gómez (López, 80), Cristo and Fidalgo.
1-Cartagena: Joao Costa, Josua Mejías, Jesús Álvaro (Luis Mata, 22'), Moisés García, Ayala (Óscar Ramírez, 46'), Cordero, Moyita, Vitolo, Aketxe (Antonio, 77'), Santi Jara and Elady Zorrilla.

Goals
1-0 (min. 25): Dani Gómez.
2-0 (min. 33): Dani Gómez.
3-0 (min. 36): Cristo.
3-1 (min. 86): Santi Jara.