REPORT | 23/04/2019 | Nacho Díaz
Real Madrid is set to contest the Final Four for the seventh time in nine years after a comprehensive 3-0 series win over Panathinaikos.
Euroleague
3 (Playoff)
Tue, 23 Apr
Olympic Sports Center Athens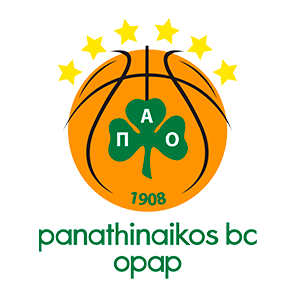 82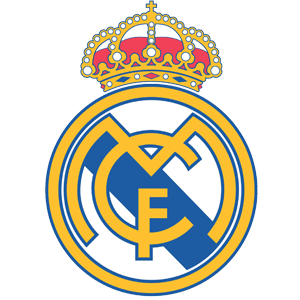 89
Nobody can handle the European champions as the madridistas continued their quest to defend the title captured last year in Belgrade. The Whites downed Panathinaikos at the iconic OAKA to wrap up a series in which they gave the Greeks no chance at all in a 3-0 triumph. This victory sees the madridistas progress for the seventh time in the past nine years (and the third year running) to the Final Four, to be played in Vitoria between 17 and 19 May. The teams traded the lead several times in this contest, but Madrid put the match to bed in the final 10 minutes with a masterclass from Campazzo (16 points, 10 assists and a PIR of 29) and an imperious Ayón (10 points in the final stanza) as five players ended the game above the 12-point mark

Laso had called on his players to produce a typical Madrid performance and show a bit more concentration, energy and toughness and this is exactly how the European champions took to the court at a packed OAKS. Randolph lost possession but made up for it with a block on Gist and a trey from Campazzo, who was, once again decisive in each attack, opened the scoring. Some fine attacking play rounded off by Rudy, Tavares and Randolph (six) tipped the contest in the Whites' favour. The guests' eight-point lead (4-12) was hauled back by a Panathinaikos side paced by Lojeski and Thomas. However, a four-point return from Taylor left the scores at 18-23 after the opening 10 minutes in a stanza in which Madrid made no mistake on two-pointers (seven from seven).

Surge & downturn
Madrid was looking comfortable, with the series and the scoreboard in its favour and Panathinaikos struggling in every attack as the madridista defense forced the hosts into mistakes on shots. In the offensive stakes, Rudy, Taylor and Thompkins (five) sunk points to leave the guest with a +9 (25-34) that silenced the OAKA faithful. However, the visitors' surge soon faded dramatically on what was a bad night on triples, both in defense and offense: 4 from 17. Lojeski and Papapetrou smelt blood and Pitino's charges tore un a run of 16-2 in the final four minutes that temporarily had them on course to record a first point in the series (41-36).
It was time to regain the focus on the game and Madrid did just that after the interval. The guests continued to try to make points from the three-point line, but the mistakes were now coming from offensvie rebounds from the impressive Tavares. Rudy led by example, shooting and scoring triples and making inroads into the Greeks' territory, along with Taylor. Campazzo continued to pace the guests, whilst the hosts were now making more mistakes in offense with Tavares producing a great block on Vougioukas before a double technical foul was awarded against the pair. Carroll and Ayón put the Whites back ahead and a Langford trey levelled things up. (58-58).

Final battle
A 10-minute battle was now in store. The electirc Ayón stepped up to the plate as he blocked, stole, took the ball forward and dished an assist to Deck. The teams exchanged baskets as the home crowd got behind their team again. But that doesn't matter one bit to Campazzo: he upped the tempo whenever he liked and brilliantly found Ayón (10 points) on four occasions in a row to make it 68-72 with 3:49 to play. It looked like the Whites were set for victory and Madrid wasn't now prepared to let its advantage slip. The hosts tried their best with six straight points from Calathes but the European champions wrapped things up from the 6.75m line with straight treys from Taylor, Randolph and another from Campazzo at the end of a move when there was just 1:05 left to play. In the final 60 seconds, Real Madrid booked its ticket to the Final Four from the free-throw line (82-89)