REPORT | 22/03/2019 | Nacho Díaz
The Whites could not hold off Baskonia in their second Euroleague game in two days.
Euroleague
Matchday 28
Fri, 22 Mar
Fernando Buesa Arena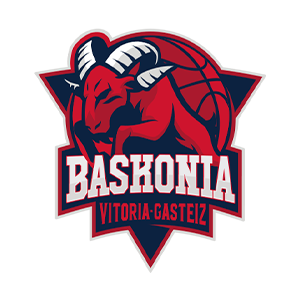 86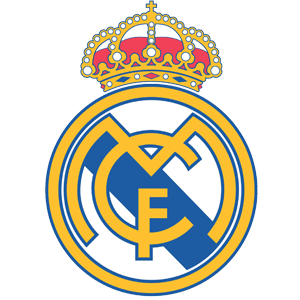 76
Real Madrid
failed to notch another win in the
Euroleague
. Their visit to Vitoria saw the Whites plagued with injuries and incapable of dealing with Baskonia's rebounding prowess. This combined with a poor showing in terms of three-pointers meant Laso's team lagged throughout the game but made up nearly sixteen points in four great minutes in the final quarter.
Thompkins
(17) and
Carroll
(16) were the top scorers and there was a European debut for
Pantzar
.
Kuzmic
came off early after several fouls, and Yusta helped him to lead the five. The first minutes and the sheer lack of clinical finishing really defined the clash, and there were continuous losses and both teams struggled under the basket. Baskonia took charge first, as they look for their place in the playoffs. The Voigtmann-Huertas-Poirier trio scored 21 of Baskonia's 22 points in the first quarter. The Whites struggled in offense, the loss of Carroll (7) stopped this and Laso was able to stop the rot, chopping it from ten points to four (22-18).
Prepelic in control
Real Madrid's Achilles heel was the free-throws (they managed 4 of 16) along with Baskonia's strength on the rebound at both ends, with Poirier claiming every ball that came back off the rim. Yet again the hosts built up a twelve-point lead (36-26), but the Whites' second string, led by Prepelic (7) and Thompkins (6, 2 three-pointers) held off the long-distance fire power shown by Jones. A 3 + 1 from the Slovenian star and an additional one point thanks to Llull after Huertas made a technical foul sent the teams to the locker rooms with a score of 39-36.
Laso was understandably furious, and had to bounce back from a 6-0 Baskonia onslaught in the opening three minutes, again opening up the deficit. Kuzmic was starting to take flight (5) and Yusta (7) was on hand to help his team as Real Madrid slowed down the scoring in the quarter. The hosts tried their luck through Shields and Vildoza leading the way in certain moments of play, making it a fifteen-point lead on the half hour mark (64-53).

The Whites react
Baskonia went in for the kill and thought they had downed the European champions with five points in a row to make it +16 (69-53) in the opening minute. Rudy hit a three before minutes later twisting his ankle. The quarter went 3-15 in four minutes with 7 for Carroll, a dunk from Ayón y a Euroleague debutant three-pointer for Pantzar. Four down, Baskonia went blow for blow with the Whites, as Poirier punished the visitors on the offensive rebound yet again. Carroll failed from the free throw line and Vildoza was on form in the next two plays to make sure the home team won (86-76).

STATISTICS BASKONIA-REAL MADRID