REPORT | 03/03/2019 | Edu Bueno
The Whites' well rounded game started off in the first quarter (+19). Six players hit PIR double digits (Carroll managed 22).
Liga Endesa
Matchday 21
03/03/2019
Polideportivo de Andorra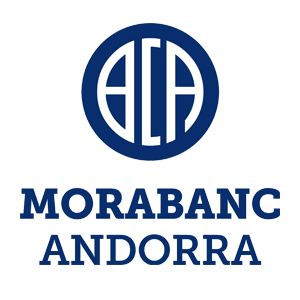 66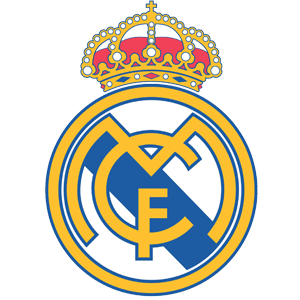 87
After a three week break for the Copa and FIBA ​​commitments, Real Madrid returned to league duty today against MoraBanc Andorra and got their sixteenth win. They won on one of the toughest courts they've gone to in recent years with a rugged and thrilling game, without giving the opposition any options. They conceded only 66 points against the fifth best offense and at halftime they led by 19 points after a spectacular second quarter (12-26). Carroll (15 points and 22 points) led a group of six players who got double digits. Llull (14 and 14), Campazzo (14 and 15), Taylor (11 and 10), Tavares (6 and 10 rebounds) and Ayón (7 and 14) were that fine group. The Mexican star is now third on the list of foreign players to have played the most games for Real Madrid (311).

Real Madrid started brilliantly against Andorra and it is difficult to believe that they played less than 48 hours ago in el Clásico. Llull led the way with frantic pace from the off. The guard scored three-pointer number 700 in the ACB League early on to make it 0-7 in under two minutes. MoraBanc Andorra, who have had 21 days of rest, trailed but soon hit back thanks to some great offense in a stellar quarter. From there on it was the Whites who took control of the game, keeping high shot percentages (4/6 three-pointers), with Carroll key on the offensive side (5), and dominating the rebound thanks to Tavares (4 and 2 blocks). The Whites were only let down by 6 turnovers (19-24 on minute 10).

Killing the game
Real Madrid started the second quarter with a real burst of energy, showing grit to make it 0-13 in four short minutes. MoraBanc Andorra could not get a basket away. Laso's team destroyed the home defense thanks to their speed and direct approach. Their dominance on the rebound and refusal to succumb to turnovers saw them to batter their rivals and clinch a +22 scoreline, making it 28-50 in the 20th minute., Everyone except Rudy who played in the first half scored points, with Carroll (12) and Llull (11) in particular looking frightening. Real Madrid put in a spectacular quarter that ended 12-26 to them (31-50, min.20).
Real Madrid dominated the game, turning the screw by keeping the defense tight. Despite cooling off after the first half, they maintained the 22-point gap, making it 43-65 in a sluggish third quarter where they kept MoraBanc at bay, again holding onto a 12-point lead. Real Madrid's Taylor, and Shurna, for Andorra, were the key men in the quarter.

A resounding win
Laso rotated his squad some more given the many games on the horizon. Deck and Yusta, made appearances in the game and Campazzo, Reyes and Ayón looked to bolster it to a 30-point lead, 55-85 on 37 ', wrapping up the last minutes. In the end, six players managed PIR double digits and the performance was impressive. That was their 16th win in the ACB League (66-87, min 40). Next up, the Whites face Fenerbahçe at home before travelling to Joventut next week.