REPORT | 16/02/2019 | Nacho Díaz | PHOTOGRAPHER: Víctor Carretero
They got the better of Joventut with a dominant performance and will now take on Barcelona in a repeat of last year's final.
Copa del Rey
Semi final
Sat, 16 Feb
WiZink Center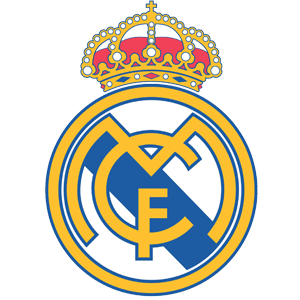 93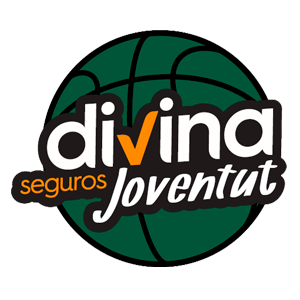 81
Real Madrid
is stalking the prey it knows as the
Copa del Rey
. Friday saw them take their first swipe, against
Estudiantes
; tonight they dealt a fierce second blow against Joventut. Tomorrow, Barcelona await (7:30pm CET).
Laso's
men dominated on the basis of a strong rebound game and solid defense, and spent little over one minute trailing on the scoreboard throughout. The defining spell of the semi-final was a 12-0 run in the third quarter which killed the game as the Whites ran riot. The fans in the WiZink Center rocked as Madrid put on a defensive exhibition led by the trio of
Randolph-Campazzo-Deck
and another fine
Ayón
performance (16 points, 9 rebounds and PIR of 22).
The Palacio stands were bathed in white once more, as was the game itself early on. Ayón opened the scoring and the madridistas had almost full control from then on, but for one limited spell. Laso's plan was to starve Laprovittola, and it worked to perfection.
Causeur
suffocated the Argentine in defense while
Campazzo's
mobility stifled his attacking pretensions. Madrid were the dominant force on the rebound (14-5) and
Ayón
was particularly strong in this regard, enjoying a phenomenal quarter: taking rebounds (4), assisting (2), recovering (2) and netting (8 points). With Laprovittola neutralised, it was Todorovic who was keeping his side in the hunt (8) and he moved them to within eight points as seven madridistas notched points (26-18).
A White whirlwind
Madrid had set their path to victory in the first period but they had to keep their levels up. They stepped on the gas from the 6.75 with
Carroll
and
Taylor
, while five consecutive points from captain
Reyes
left Joventut reeling as the scoreboard moved to +16 (41-25). But La Penya weren't going to give up on their dream that easily and it was Morgan who kept their heads in the Copa cloud that little bit longer, with two quick triples.
Tavares
stepped in for
Ayón
on the rebound and
Randolph
closed out the first half with two free-throws to see ten Whites' players get their names on the scoreboard (48-38).
The semi-final restarted in sluggish fashion after the break, broken up by successive fouls. It didn't last too long though, as Ayón began to rediscover his power in the paints, before Ventura hit two triples to put Joventut back in the game half-way through the third quarter (54-48). That's when Madrid's sixth man came to the fore and the team responded in spectacular style to romp to a 12-0 and put the tie beyond doubt (66-48). Deck's fight and accuracy combined as he enjoyed a wonderful period in every respect, before a Taylor trey brought up the maximum gap (71-52).

No surprises
Joventut had no choice but to throw in the kitchen sink. They did so from the 6.75 with four consecutive triples (3 by Morgan) which went some way to mitigating eight Randolph points and a Rudy three-pointer which opened his own tally on the night. Campazzo then popped up with five in a row to kill off any remaining Joventut hopes. Madrid were comfortable in the closing stages as they maintained the gap at above fifteen points (93-81) and saved themselves for their ultimate test in the competition. In tomorrow's final against Barcelona they'll be hoping to break the curse of the hosts, who have not won the competition since 2002.