REPORT | 01/02/2019 | Edu Bueno
The Whites racked up their 17th win in the EuroLeague, with six players posting double-digit PIRs.
Euroleague
Matchday 21
Fri, 01 Feb
Volkswagen Arena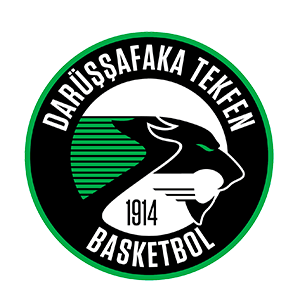 82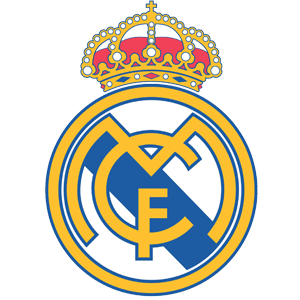 86
Real Madrid has moved back to within one victory of the EuroLeague summit after claiming a road win over Darussafaka as the Whites capitalised on Fenerbahçe's slip-up in Munich. The madridistas, who posted 53 points in an excellent first half and went in at the interval 15 points up, didn't allow themselves to be ruffled after the hosts levelled things up with 38 seconds remaining, as the guests showed a great deal of composure. Randolph, with 15 points and a PIR of 16, paced the Whites' attack. Meanwhile, Thompkins (15 and 13), Deck (6 and 13), Ayón (5 and 12), Prepelic (10 and 11) and Carroll (12 and 10) all recorded double-digit PIRs. This was the first of three consecutive road trips and Pablo Laso's men now travel straight to Málaga for their next league game on Sunday.

Darussafaka set out to play an extremely physical game right from tip-off. Real Madrid adapted well and soon took command, with Campazzo (5 points) leading the way and Randolph's (9 points) accuracy seeing the guests establish a nine-point lead (10-19, min. 8). Peiners (7) paced the home side in a first stanza in which the fine job done by Deck on rebounds, claiming four, three of which were offensive, was a standout feature (16-23, min. 10).

Whites produce attacking masterclass
Real Madrid used their heads and in the face of the Turks' lack of accuracy on the outside, the guests closed its defense and rebounds up. In attack they produced an amazing scoring streak, with Prepelic and Thompkins turning on the style, with 10 and 13 points respectively. A shell-shocked Darussafaka was unable to keep up and Douglas (15) and Evans were the only men keeping them afloat. Laso's charges posted 30 points in the second quarter and racked up the biggest lead of the night: a +15 (38-53) after a trey from the power forward.
The madridista's solidity prevented Darussafaka from producing a reaction, although the home side were now faring a little better from the perimeter. However, the Whites had a comfortable lead and always kept themselves 10 points ahead. Despite failing to make any triples in the third quarter they remained in control of proceedings. Carroll, with nine points, hit back after Evans netted, whilst Randolph produced a moment of flair with a tremendous one-handed dunk (59-72, min. 30).

Timely reaction
However, the complexion of the game had now changed. Darussafaka began to sink some triples and improved to such an extent that they levelled things at 82-82 with 38 seconds to play. Douglas, the hosts' standout performer, tied the contest up with a triple that rounded off a run of 23-10. Lacking the inspired attacking form shown in the first half and now under great pressure, the European champions brought their winning DNA to the fore and didn't allow themselves to be overcome. Tavares grabbed a rebound in attack which saw him end up in the personal foul line. In the Turks' next attack, with the scores at 82-84, Randolph produced a block to sniff out Douglas's chances. Campazzo put the result beyond doubt with a free-throw that sealed a win in which everyone put a shift in when most needed (82-86, min. 40). This victory sees Madrid edge a step closer to clinching a playoff spot.