REPORT | 27/01/2019 | Edu Bueno | PHOTOGRAPHER: Víctor Carretero
The Whites got the edge over Fuenlabrada in the final five minutes of what was an even game. Llull was key, providing 21 points and getting a PIR of 24.
Liga Endesa
Matchday 18
Sun, 27 Jan
Wizink Center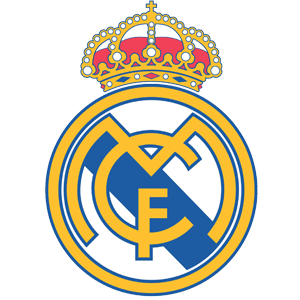 89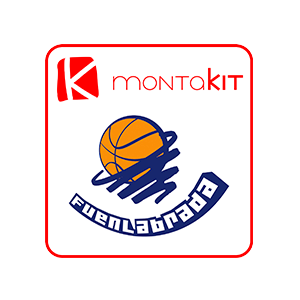 79
Two in two means pleanty of wins at the WiZink Center to round off the week and the month unbeaten at home. Less than 72 hours after
beating
Anadolu Efes in the Euroleague,
Real Madrid
got another win in the league, their fourteenth, against Montakit Fuenlabrada, making it 15 consecutive home wins against this team. The team's attitude in the second quarter, going 31-13 after being 15 points down, and in the final five minutes of the game they went 18-7. The bench was curcial as the second string players made 59 of the team's 89 points, led by
Llull
(21 points, 5 rebounds and a PIR of 24). Carroll (16) and
Tavares
(10 and 7 rebounds). It was game number
778
for
Felipe Reyes
, who pulled level with Creus in terms of most games played in the ACB and Spain's National League(778).
The Whites had to deal with a very aggressive Fuenlabrada, this threw them off balance and the first quarter ended 12-27.
Real Madrid
couldn't break through and lacked intensity. This was a stark contrast with their rivals, as Popovic, Bellas, Marc Garcia and Eyenga did real damage from the free-throw line, scoring 22 points.
Reyes
established himself as the player with most games played in the history of the League.
Llull puts Real Madrid in gear
Things changed a lot in the second quarter. Laso's team showed real improvement in their attitude and defended well, pushing their lines higher up and stopping their rivals getting easy shots. Llull was incredible on the offense, getting 13 of the team's 31 points. The Menorca-born star was direct and gave the Whites a real spark. Two of his three-pointers opened an 11-0 quarter in under three minutes. He was aided well by Carroll (11) and the Tavares' strength. Real Madrid went ahead before the break with a 31-13 quarter (43-40, min.20).
Having learned from the first half, Real Madrid went 7 up just after the break, with Laso rotating the team and giving some minutes to Taylor and Randolph. Fuenlabrada stayed active on the offensive rebound with some great minutes from Eyenga and Clark. Half way through the third quarter and it was nearly level (50-49). The Whites pushed again and went 16-4 to take it to 66-53 on 29'. It was time for Randolph, with a series of dunks, and some of the best moments in the game, to take charge, even netting a 360-degree dunk which sent the Palacio into a frenzy (7 points). Carroll and Taylor paired up well to all but seal a madridista win.

Suffering and persevering
A tremendous reaction from Fuenlabrada saw them get back into the game just when it looked lost. The Whites closed up in the offense and went 3-13, meaning that they were at risk of losing in minute 35 (71-72). Las's side however, responded brilliantly as Campazzo and Llull were stellar in attack. They went 18-7 for the quarter, and Causeur got five points in a row to finally sentence the game 89-79. Now attentions will turn to February's five games and the Copa del Rey.