REPORT | 08/12/2018 | Javier Vázquez | PHOTOGRAPHER: Pedro Castillo
Another win for the academy side at the Di Stéfano, who go above San Sebastián de los Reyes in the table.
2 Division B Group I
Matchday 16
Sat, 08 Dec
Alfredo Di Stéfano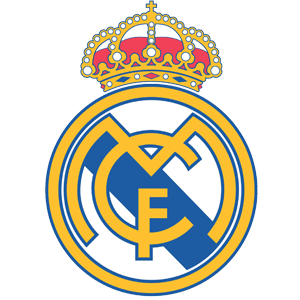 3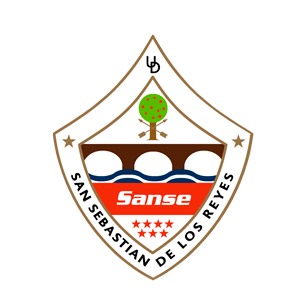 2
The latest round of games kicked off with Castilla and San Sebastián de los Reyes level on points in the fight for third place. That spot now belongs to the Whites after they came from behind after an early blip. Cristo was the key man once again, netting a hat-trick to secure the win for the madridista youth team and round off a fine team performance.

The game turned against the Whites early on, when Zazo got in front of Sanse to head home from the first corner of the game. It was a case of coming back again and the team wasted no time in upping the pace. Cristo could have levelled swiftly after a quick transition on 20' and then again on the half-hour mark following an indirect free-kick. Third time lucky for the Canary Island star though, as he unleashed a left-footed drive into the top corner just before half-time.

Penalties
The opposition made the most of the break to compose themselves but Castilla's best spell was yet to come. As they pressed high up, pinning their opponents back, they tried their luck down both flanks and from the resulting corners. Ultimately though, it was from the spot that they would turn the game around. A clear handball and a tackle on Cristo ending a sublime piece of play, were both signalled for by the referee. The striker stepped up to convert both and complete his hat-trick. Castel cut the deficit in time added on but it made no impact on what was a fine win for Castilla which secures third place.

LINE-UP
3-Real Madrid Castilla: Luca, López, Zabarte (Augusto, 61'), De la Fuente, Manu Hernando, Jaume (Seoane, 77'), De Frutos, Fidalgo, Cristo, Alberto (Dani Fernández, 85') and Fran García.
2-San Sebastián de los Reyes: Xabi Irureta, Valverde (Perales, 77'), Iván Pérez, Rivada, J.C., Zazo (Kata, 45'), Carlitos, Setoca, Castel, Pablo Martínez (Pastor, 69') and Agüero.

Goals
0-1 (min. 3): Zazo.
1-1 (min. 40): Cristo.
2-1 (min. 68): Cristo.
3-1 (min. 73): Cristo.
3-2 (min. 91): Castel.