REPORT | 25/11/2018 | Nacho Díaz
The Whites, who were nine points in front, ended up losing after the final onslaught from Barça Lassa.
Liga Endesa
Matchday 10
25/11/2018
Palau Blaugrana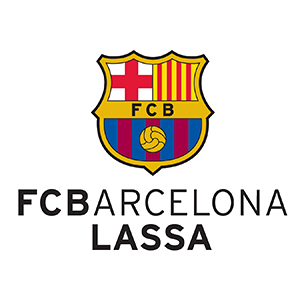 86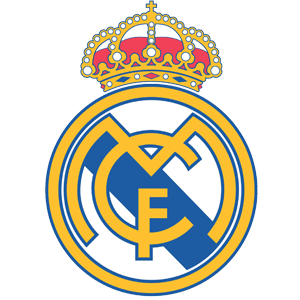 69
Contested, intense, with scoring runs for both sides, but
Real Madrid
were unable to come out on top in the first
Clásico
of the season. The lead changed hands on numerous occasions at el Palau, where the Whites at one stage had a nine-point advantage, but a bad last quarter (only ten points), and the low percentage on the three-pointers, saw Barça Lassa take the win.
Carroll
,
Campazzo
and
Taylor
, all scored more than ten points for a
Real Madrid
that posted their worst score of the season. On Thursday, its back to the
Euroleague
against CSKA.
An erratic start for both teams with the three-pointer in the first two attacks of the
Clásico
. Barça Lassa were able to get in to the swing of the game earlier, with Tomic looking comfortable in the battle with Tavares.
Real Madrid
, who tried to react, was being punished due to their inability to prevent the rebound. The home team dominated the offensive side of the game, giving them several extra chances. But
Campazzo
began to get the Whites attack in to the grove with good moments from
Randolph
(8), successful from the 6.75 metre line. A dunk by Ayón
reduced the deficit to just 1 point after having been at six at one point (20-19).
Bad spell
Real Madrid
looked to shake things up from the bench. Turning up the pressure, with
Ayón
leading the way, in the process getting the better of Seraphin, and the Whites strung together a 4-14 run that put them at +9 (24-33). A key contribution from
Prepelic
and
Taylor
thanks to their shots from distance and a special mention for
Rudy
and
Reyes
. But the scoring run came to an end as the points dried up, with several missed treys, Barcelona took advantage to turn the game around with a tremendous 15-1 run.
Carroll
put an end to the run with a two-point shot to make it 39-37 as the sides went in to the locker room.
The man from Wyoming continued to lead the way for Madrid at the start of the second quarter with another run. Almost eight consecutive points from the American who put the Whites back in front. The game now had everything: tension, complaints and disorder in every attack. But Barça bounced back as they had in the second quarter and each visiting basket was answered by one from the home side. Taylor played well from the end line, both scoring and setting up points for Tavares. At the half-hour mark the azulgranas were up 63-59.

Home success
Barcelona set off strongly in the fourth quarter and Real Madrid paid the price. Kuric and Oriola led the way in offense for the home side, who with five minutes left opened up a dangerous +12 difference (76-64). The alarms went off for the Whites and things got worse with three consecutive losses that made the match situation even worse. Kuric got his third trey (11 points) to take his team to a +17 (81-64) although Campazzo brought it to an end from a free throw. It was the Argentine who tried to drive the side forward in the first Clásico of the season, that finally ended 86-69.

BARÇA LASSA-REAL MADRID STATISTICS