REPORT | 11/11/2018 | Edu Bueno | PHOTOGRAPHER: Víctor Carretero
They picked up their seventh League win as the Llull-Tavares led the way to maintain their unbeaten run away from home.
Liga Endesa
Matchday 8
11/11/2018
Fernando Martín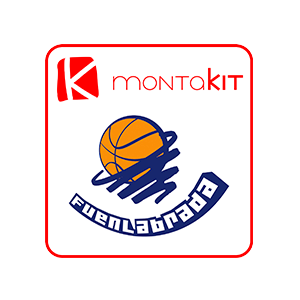 80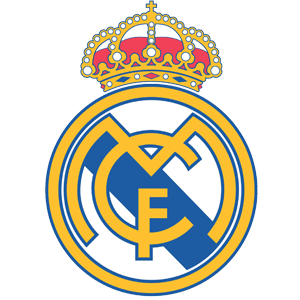 95
Real Madrid vindicated their status as best away side in the League as they picked up another win on the road, the third in the competition and sixth of the season including their Euroleague efforts. This time around, they were too good for Montakit Fuenlabrada in a game which was killed off after the break with a fine third quarter (20-31) and a decisive spell from the duo of Llull (17 points)-Tavares (12 points, 8 rebounds and PIR 23).

The Whites began by putting points on the board at break-neck pace but Montakit Fuenlabrada responded in kind. Llull, with 11, was the protagonist of the first quarter, while Bellas (8) and Nogueira (5) did their bit for the hosts. It wasn't until the 9th minute that Real Madrid began to take the initiative as they came to life in defense. The result was a 12-2 run over three minutes to go from 21-20 to 23-32, the highest deficit so far.

Pushing high up
It was far from straightforward as Néstor García's men reacted well to the madridista streak. Their impressive reply came with a relatively short five on court,, led by Popovic and Marc García, to make life hard for Madrid, who lost the ball time and again without Llull on hand. Their opposition matched them on the rebound and were driven on by the home fans. A 13-4 run drew the game at 41 with 18 on the clock. Real Madrid fell back on Reyes (8 points without a miss) and a Campazzo triple in the final seconds of the second quarter to quell the hosts' response (43-46).
The third quarter would turn the clash irreversibly in the Whites' favour. The team closed out the paint through the forceful figure of Tavares, who got the better of Nogueira and sent him to the bench with four fouls. Llull continued to drive the team forward with his 17th point on the night, now ably assisted in offense by Randolph, Carroll and Tavares. With 24 minutes gone, Madrid took their advantage to over 10 points, and increased it to 15 at 58-73 in the 30th. Deck topped off a wonderful madridista quarter with a play which saw him run the length of the court and produce a lay-up on the buzzer to make it 31 points in the period.

Intensity
Real Madrid were not about to let their guard down in the final quarter. They maintained the intensity through savvy rotation and were able to manage their advantage from the defense. Ayón and Rudy picked up the mantle to take the scores past the average for this term. This proved unattainable for Montakit Fuenlabrada, though they refused to lie down. Despite their best efforts though, they were up against the League's best away performers, unbeaten on the road in this campaign. A convincing 15-point win takes the Whites into next week, a double-header at the WiZink Center against Khimki and Gipuzkoa Basket.

MONTAKIT FUENLABRADA-REAL MADRID STATISTICS