REPORT | 04/11/2018 | Edu Bueno | PHOTOGRAPHER: Pedro Castillo
Real Madrid, chasing the game for 40 minutes, had a final possession to complete the comeback.
Liga Endesa
Matchday 7
04/11/2018
WiZink Center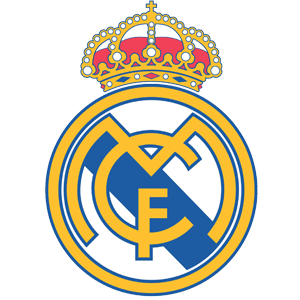 105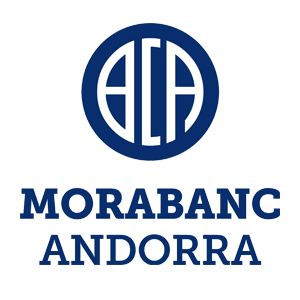 107
13 victories. Real Madrid ended their winning start to season. A great performance from MoraBanc Andorra brought it to an end, having led for almost the entire match with advantages of up to 12 points. Despite this, the Whites pushed on in the last quarter and came close in the end, which was decided with a basket in the last moments in favor of the visitors. Carroll, 32 points and 26 PIR, was the best for the madridistas, who are still leaders with a 6-1 record. Laso rested Rudy, Taylor and Pantzar.

With Laso receiving the award for the best coach of last season, he started a game marked at the beginning by great play from the visitor, getting ahead of the Whites from 6.75 meters. Seven treys in the first quarter, four of them from Albicy without missing, ending with 33 points. In spite of the opponent's outside play, with a +9 (24-33, min. 10), Real Madrid kept in the game thanks to Llull (11 points, also without missing) and Causeur (7).

Carroll's moment
The leader improved on both sides of the court in the second quarter although they were finding it hard to eat in to the advantage of a MoraBanc who were very inspired in attack, with the appearance of Ennis (10 points), and his dominance on the offensive rebound. It wasn't until 18', with the score at 45-53, when the Whites put together the first important run. Carroll, who had taken the offensive duties of Llull, gave another shooting master class and with his fourth three-pointer (15 points in 7:53 seconds) putting Real Madrid ahead after a 13-4 run (58-57). Two free throws from Whittington and a technical on the Whites' guard for protesting a possible foul in the last shot, ended a frantic first half.
At this point in the match, the visitors' play was no longer a surprise. Their great offensive level, recovering the strike rate with the treys (57%) and with five players already in double digits, stopped a Real Madrid who were lacking ideas in attack. Another technical, now for Ayón, was the reflection that they were not comfortable. MoraBanc Andorra reached the maximum of +12 twice, with 70-82 in the 26th and 76-88 in the 28th. Reyes and Deck were the best player on Laso's side in this quarter (84-92, min 30)

Small margins
The Whites looked for the comeback until the last second and the final breath. They threw everything they had an opponent that in the last quarter scored decisive shots to prevent another Whites victory. Little by little, Laso's men reduced the advantage of 12 points, with a huge contribution from Carroll, and managed to level up the game at 105 with 25 seconds left. However, it wasn't the day for the comeback. Ennis made it 105-107 with only three seconds remaining. In the last possession, Llull didn't hit the triple and MoraBanc Andorra took a great match (105-107, min 40).

REAL MADRID-MORABANC ANDORRA STATISTICS