REPORT | 18/11/2018 | Nacho Díaz | PHOTOGRAPHER: Ángel Martínez
The Whites got their second biggest win of the season and their eighth league win in a row.
Liga Endesa
Matchday 9
18/11/2018
WiZink Center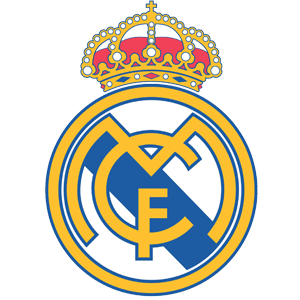 104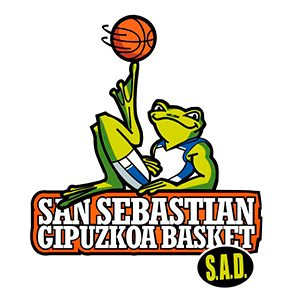 71
Fourth
win
in just ten days (two in the domestic league and two in the Euroleague). Gipuzkoa Basket did not challenge the Whites for any real length of time in the game and Real Madrid notched their eighth win in the domestic competition. With a home grown roster (Pantzar, Garuba and Yusta) and the likes of Llull, Rudy and Randolph, they now have a complicated week ahead. Laso's team pulled away at the end of the first quarter and ended up getting their second biggest win of the season in the league. Twelve players scored, and five netted more than ten points.
There were two key connections: Campazzo-Ayón, for the Whites, and Dani Pérez-Bobrov, for the visitors. The Ukrainian was electric (4 of 4 in shots of two) but the Argentine base balanced it out, as he assisted, scored (6 points) and stole balls.
Carroll
got seven and Yusta got six. Ayón was key on both sides of the field. Real Madrid hit form (28-18) and they kept it up for the rest of the game.
Prepelic on great form
Gipuzkoa Basket got a 9-0 lead at the start of the second quarter that would lead to a twenty-point difference. Eight Real Madrid players scored, with
Prepelic
looking vital (3 of 4 three-pointers). Taylor showed his grit (7) and Pantzar got his first basket of the season as he led the game for quite a few minutes. The Whites picked up the defensive intensity just a little, making it difficult for the visiting side to get any attacking movement going (they stayed at 13 points) and Laso's side went back to the dressing room with more than half a hundred points (56-31).
There was a slight reaction from Gipuzkoa as they sank several three-pointers, but the Whites were relentless. Reyes put in a great shift (10 points), as he looked exemplary in offense, and Usman Garuba, the youth team star who made his debut against San Pablo Burgos, got some more minutes today. He made a key rebound against Sekulic. On half an hour there was already a thirty point difference (79-47).

Garuba
They game was all but over, but Garuba put on a show for the fans at the WiZink Center. The youth team talent scored 7 points, recovered balls and made some rebounds (3) before a spectacular dunk against the subdued Gipuzkoa Basket, who simply looked to hold off the onslaught. This is the second domestic game where the Whites have hit over a hundred, and they are still at the top of the table. Next up in the league: el Clásico next Sunday, away to Barça Lassa.

STATISTICS REAL MADRID-GIPUZKOA BASKET