REPORT | 28/10/2018 | Edu Bueno | PHOTOGRAPHER: Víctor Carretero
They managed their ninth win this month in the clash with San Pablo Burgos, their twelfth in a row, with superb efforts by Llull, while Garuba made his debut.
Liga Endesa
Matchday 6
28/10/2018
WiZink Center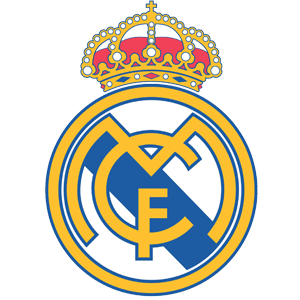 90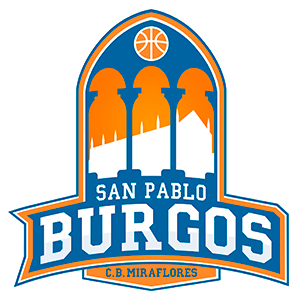 77
Real Madrid closed out the first full month of competition with a 100% winning record to place themselves at the top of both the League and Euroleague. Nine from nine, for a total of 12 consecutive wins at the start of this season, the latest against San Pablo Burgos on League match day six. The victory was made certain with a fine second half in what was another example of the impressive depth of this squad. With the absences of Taylor, Reyes, Tavares, Pantzar and Thompkins, the Whites relied on Llull, who responded with 19 points and a PIR of 24. Rudy, Carroll, Deck and Kuzmic also all hit double digits in PIR, while academy graduate Garuba made his debut.

As Laso varied his duo of starting centers for the first time this season, faced with injury to Tavares (Ayón started alongside Randolph), the game began at break-neck pace. The Whites' good shooting from outside, with four triples, two from Llull, who was the standout man with 8 points and PIR of 14, ensured they kept their noses in front during the first quarter despite a push from San Pablo Burgos (21-19, min. 10).

Similar dynamic in the second period
Real Madrid cut down on the turnovers which plagued them early on and reached their maximum on 18' to make it 41-30. Carroll was on fire (12 points in 9 minutes) leading the team's offensive efforts, while Kuzmic was superb in the paint (6 points and 5 rebounds). However, another surge from the visitors in the closing stages of the quarter led by Cancar meant the lead was just six points heading into the break (42-36, min. 20).
The way Diego Epifanio's men began the third period caught Real Madrid by surprise. Their good work up top, with Cancar producing a fine display, led to a 2-10 run which put them in front for the first time at 44-46 with 23 on the clock. It was a delicate spell for the Whites who began to look increasingly uncomfortable. That's when Llull came to the fore. The point guard sprung into life with a number of typical plays, as effective as they are spectacular: 2+1 on the counter-attack, two triples, one from nine meters out…to romp to 11 points. He was aided by Rudy and Deck as Madrid carved out some breathing space ahead of the final quarter (70-56, min. 30).

Solid defence makes sure
Real Madrid had done the hard work, having shaken off a particularly persistent opponent. The defense now did the rest, leaving San Pablo Burgos without a point for three full minutes. That was enough time for Rudy to build the run to 24-6 with a further two triples to hit a 20-point advantage (78-58 min. 33). The visitors could no longer keep up with the pace being set by the European champions. With three minutes to go, Garuba came on to make his debut, the twelfth debutant of the Laso era, and he made the most of it, netting his first two points. Their sixth league win (90-77) places them in first place on basket average (+8 over Barcelona) to come through the first month in impressive fashion. Next up, ten further games in November.

REAL MADRID-SAN PABLO BURGOS STATISTICS