REPORT | 11/10/2018 | PHOTOGRAPHER: Ángel Martínez
Real Madrid enjoyed their best points total in the last five seasons in their clash with Darussafaka.
Euroleague
Matchday 1
Thu, 11 Oct
Wizink Center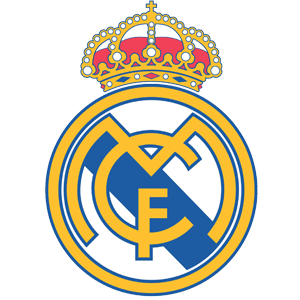 109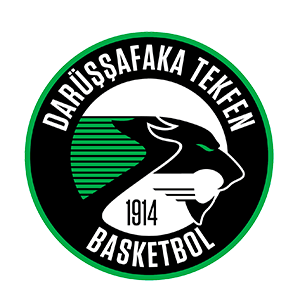 93
The Euroleague was back at the WiZink Center 167 days on, and the European champions put on a fine display to mark the occasion. Real Madrid overcame Turkish side Darussafaka, winners of the last EuroCup, with an exhibition of their offensive firepower smashing 38 points in the third quarter, 91 in the first three, and 109 by the end, their best attacking figures since 2014. Randolph (16 points) led six players to hit double figures. Llull was the MVP with a PIR of 19 (13 points and 8 assists).

The WiZink Center celebrated the start of a new Euroleague campaign with Pablo Laso presenting his trophy as last season's best coach to the fans. And it was a brilliant start from his team as they looked aggressive in defense and clinical in offense. The three-pointers were flying in with ease, up to five in the first quarter, and Real Madrid soon pulled away: 17-6 in 5´. Randolph, Llull (7 points), Causeur (6) and Taylor (5) shared the points around. Darussafaka stayed in it with a small 0-5 run before heading into the second quarter (25-18, min. 10).

A wealth of offensive options
The arrival of Diebler and Peiners alongside Eric's fine efforts in the paint meant the Turks held Real Madrid in their sights despite the Whites continuing to show off their point-scoring prowess. Campazzo was wonderful under both hoops with a 3+1 and another 2+1, as well as his defense against McCallum. Reyes was looking deadly near the basket too and the pair took up the attacking mantle for their side. The visitors put up some resistance and made it to the final minute of the first half at 46-36. The Whites' cushion had not reached its peak though, and a magical minute saw a 10-2 run culminate in a play started by a Tavares block to be finished by a Rudy trey on the buzzer (53-38, min. 20).
Darussafaka were trying to stand up to the European champions in offense, with McCallum in inspired form. It was to be short-lived though as Real Madrid responded with a decisive third quarter. Randolph hit nine points in a three-minute spell which saw the hosts score 16 to take the deficit beyond twenty (71-47, min. 24). The opposition were overcome, but did manage to take advantage to some degree as the madridistas dropped their intensity at the back. Taylor (impeccable shooting 5/5), Causeur and Tavares took the offensive rampage to 38 points, before Llull put the icing on the cake with another "tangerine" (91-69, min. 30).

Record breaking
The game was dead inside three quarters, but the Madrid exhibition did not end there. Carroll put the hundred up with five minutes still to go as the WiZink Center delighted in watching their team. The 116-point total of December 2000 against Ovarense was in their sights, the club's best ever score. They dropped just seven points short though, managing the highest total since the 2013-14 season. Llull, Taylor, Randolph, Causeur, Tavares, Carroll and Reyes all exceeded PIR of 10, proof of the depth of this squad so full of leaders (109-93, min 40).

REAL MADRID-DARUSSAFAKA STATISTICS