REPORT | 29/09/2018 | Edu Bueno | PHOTOGRAPHER: Ángel Martínez
Randolph (13 points), Llull (12), Reyes (10) and Ayón (17 rebounds),the best for a Real Madrid that took the game away at the end of the third quarter.
Liga Endesa
Matchday 1
30/09/2018
WiZink Center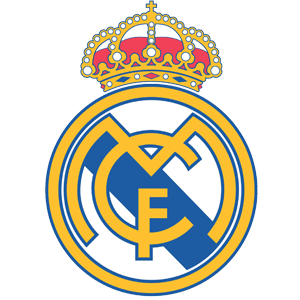 88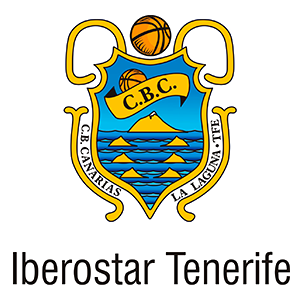 73
Real Madrid
began their defense of the league title with a convincing victory against Iberostar Tenerife on the opening day. The Whites, who returned to el Palacio three and a half months later, put in a good performance against the team from the island who stood up until the end of the third quarter, at which point Laso's team, in his 300
th
league win, finished off the match with a 20-4 run. The quartet made up of
Randolph
(13 points),
Llull
(12),
Reyes
(10) and
Ayón
(8 and 17 rebounds) were decisive in the match. A special mention for the Mexican power forward, who broke his record of rebounds as a Real Madrid player.
After
presenting the league and Super Cup titles to the fans
before the game,
Real Madrid
soon stepped up and showed their identity. A high defensive level and a wide range of resources in attack.
Randolph
, with 11 points (three treys), led his team in a first quarter in which he commanded with authority 23-14 and where the departure of
Tavares
from the court for two fouls gave some breathing space to Iberostar Tenerife. For the visitors, Sebas Saiz, loaned by the Madrid club, showed his power under the basket.
Domination without getting away
The Whites never lost the lead on the scoreboard, but they couldn't deliver the final blow either. They couldn't get away from a side who knew how to play them in attack (Brussino, 7 points) and to stop their outside success (zero triples for the madridistas). Without a score on the outside,
Ayón
became the benchmark for the home side and a nightmare for Tenerife on the paint with six offensive rebounds, 12 in total, allowing second chances. Madrid had the maximum in their favor with the 38-27 in the 18
th
minute, however, the visitors, with five consecutive points from Bassas, put together a 2-8 run that kept them alive in the game, recording a quarter score of 17 to 21 (40-35, min.20).

Real Madrid refound their form on the three-pointers after the break with a good period from Causeur and Llull. Added to their superiority in the offensive rebound with an imperial Ayón (8), saw them continue to dictate the pace of the game. Iberostar Tenerife had very clear ideas and, led by Staiger, Abromaitis and Iverson, tightened the score to 58-55 with 2:11 to play before the end of the third quarter.

Llull and Reyes launch Madrid to victory
The MVP in the Super Cup stepped up as the leader when the match became more difficult. He racked up seven points, with two treys included, leading to the Whites' push before going in to the final quarter (65-55). A 13-0 run followed, with Reyes taking the baton from the base-guard (74-57, min.33). In just over five minutes, Real Madrid got on top of a difficult game against an opponent who was matching them one on one. Vidorreta's side tried to hit back, but the appearance of Campazzo, Deck and Rudy was too much for them (88-73, min 40). Madrid recorded the first victory before a tough week in which they come up against Valencia Basket and Unicaja.

REAL MADRID-IBEROSTAR TENERIFE STATISTICS