REPORT | 08/09/2018
The Whites beat San Pablo Burgos with Ayón (21 points) and Carroll (12 in the final quarter) playing a key role.
Coliseum Burgos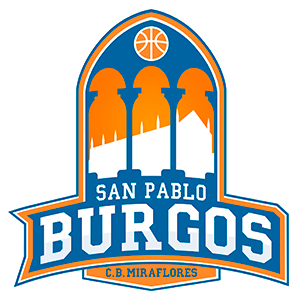 85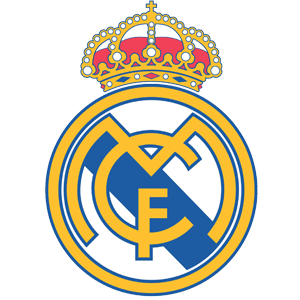 98
Real Madrid 2018-19 beat San Pablo Burgos in their first preseason game. A test that pushed the Whites after only 13 days of preparation and facing a great rival. They were just two points from 100, as the minutes and scoring were shared. Ayón (21 points and a 22 PIR was great as well as Carroll in the final quarter (12 points). Deck (12) and Prepelic (9) started well. Eight payers got a double digit PIR.

The lack of league competition did not stop Real Madrid. They got 48 in there first half, 24 per quarter. y and hey dominated. Laso brought in Prepelic, as the new Slovenian (7 points), along with Ayón (7) and Randolph (8), were good in attack. The three netted 22 pointa compared to 20 for San Pablo Burgos (20-24, min. 10).

The Whites are more productive on the interior
Deck in his first minutes and the Argentine, scored eight points to lead the Whites. Real Madrid He was solid against Fitipaldo and Huskic, and pushed the visitors (29-31, min. 15). Laso made roatations to refresh the side (79% two pointer accuracy). Ayón, came on to block well (16 points), and a +6 before the break(42-48), qfter pqlyeing in the 34-44.
The team from Burgos looked strong and were upping the pace, forcing Real Madrid to play at a level they would not have imagined at this point in the season. The madridistas were able to call on their deep squad though, and successfully overcame the absence of Rudy, Reyes, Thompkins and Kuzmic. They fought back from 10-1 down to net an 0-8 run and an inspired spell from Taylor made sure they'd finish the quarter on equal terms (71-70, min. 30).

Decisive two-minute spell for Madrid
With the scoreboard looking particularly tight and San Pablo Burgos top (76-74, min. 34), Real Madrid called on their winning mentality. Playing through fatigue, from 35' to 37', they managed to put the tie to bed as Llull stepped up to the plate and Tavares began to block with ease, while Carroll was immense (12 points with 3 triples). A 4-16 run got the better of opponents who could not match the exhibition on display by the reigning European and League champions (85-98, min. 40).

Roster
SAN PABLO BURGOS 85 (20+22+29+14): Fitipaldo (10), Frazier (3), Radoncic (0), Thompson (15) and Huskic (10)– starting five - Aguilar (0), Barrera (6), Vega (5), Alonso (0), Valge (3), López (13), Cancar (12) and Jaramaz (8).
REAL MADRID 98 (24+24+22+28): Campazzo (7), Prepelic (9), Yusta (4), Randolph (10) and Ayón (21) -starting five - Causeur (4), Pantzar (-), Carroll (14), Tavares (6), Llull (5), Deck (12) and Taylor (6).