REPORT | 14/09/2018 | Edu Bueno
The Whites enjoyed a stunning second half, in which they fought back from being 10 points down. Tavares was the team's standout performer (12 points and seven rebounds), whilst Kuzmic returned following injury.
Friendly
8th International Costa del Sol tournament
14/09/2018
Ciudad Deportiva de Sabinillas (Manilva)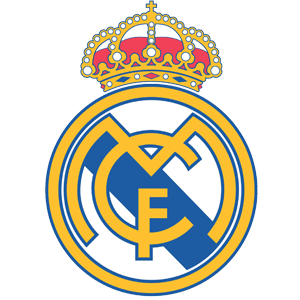 80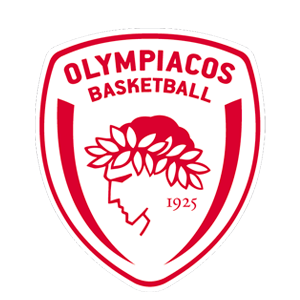 69
A second pre-season game and a second comfortable win for Real Madrid. The Whites opened their 8th Costa del Sol Tournament campaign by downing another European heavyweight in the shape of Olympiacos, who yesterday claimed a 17-point win over Unicaja (77-94). With the absences of five internationals (Campazzo, Deck, Ayón, Randolph and Yusta), the strengthy and unity of the team, paced by Tavares (12 points, seven rebounds and a PIR of 20) were once again key in overcoming excellent opponents, who also had to contend with some notable absentees and who were only undone by an excellent second half from the madridistas, which included a run of 42-26. Another feature of the night was the return of Kuzmic, 11 months on from his injury.

Olympiacos's success on treys, where it sunk four (two from Spanoulis) marked the early stages of a contest in which the Whites were forced to play catch-up right from the first quarter. Lacking accuracy in their shooting and passing, Real Madrid found some scoring joy on the inside. In the 8th minute, Kuzmic entered the fray and scored in his first play as he gave a fine account of himself in his 10-minute stint on court. However, it was the Greeks who were calling the shots (14-23, min. 10).

Madrid seeks consistency
Carroll's entry in the second quarter saw the team post five points in a row and appeared to bring Real Madrid to life (19-23). However, it was at this stage that Olympiacos punished the Whites with quick transitions following turnovers and the Leday-Chapman duo were doing rel damage in the paint (21-31, min. 14). Pablo Laso introduced Garuba and the youth-team product showed great nerve, battling hard with his towering Greek counterparts and producing a stunning block on Leday. Pantzar was doing a good defensive job on Spanoulis, whilst Thompkins was now the main man in offense. He made seven of his nine points in the two minutes before half-time to leave his team five points behind at the end of the first half (38-45).
At the restart, Madrid were more incisive, focused and, all above, aggressive in defense. The team made up for the earlier turnovers and slammed the door shut in the paints, elements which had prevented them from finding any consistency in their game. Real Madrid enjoyed its best spell with the quintent of Llull, Rudy, Causeur, Reyes and Tavares out on court. A 18-6 run turned the game around and saw the team establish its biggest lead of the night: a +7 in the 28th minute (56-49). Toupane now became the biggest threat for an Olympiacos side who was struggling to get past the madridista defense, which allowed just 14 points in the third stanza (62-57, min. 30).

He waited for his chance
Games between these two teams are fiercely contested and see the sides fight it out until the death. This was again the case here, despite this being a pre-season match and both sides contending with significant absentees.Olympiacos made the brighter start to the final quarter and regained the upper hand with a 0-7 to make it 62-64 on 34'. At this stage, it was time to forget all that had gone before and start from scratch. However, Real Madrid replied with the sort of authority that characterises a defending European champion. With some intense work in defense (Garuba again offered bundles of energy, with a PIR of 12 in his 11 minutes) and a direct approach, which is just how the team likes to play, Madrid blew the opposition away in barely three minutes. From 36' to 39', Madrid tore up a 16-0 run to secure this win, the team's second of the pre-season campaign (80-69, min. 40).

Teams
REAL MADRID 80 (14+24+24+18): Llull (10), Rudy (3), Taylor (0), Thompkins (14) and Tavares (12) -starting five- Causeur (5), Pantzar (0), Carroll (10), Kuzmic (2), Prepelic (8), Reyes (11) and Garuba (5).
OLYMPIACOS 69 (23+20+14+12): Spanoulis (8) Harris (9), Toupane (17), Leday (12) and Bogris (4)– starting five- Toliopoulos (3), Chapman (11), Lampropoulos (3), Stefanidis (2), Milosevic (0), Pokusevski (0) and Stilianou (-).