REPORT | 12/01/2018
Madrid recorded a sixth straigh win with great performances from Tavares (11 points, eight rebounds and a PIR of 22), Causeur (11 and 19) and Rudy (16 and five treys).
Euroleague
Matchday 17
12/01/2018
Mytischi Arena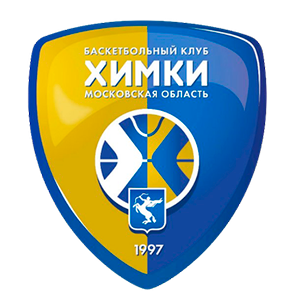 78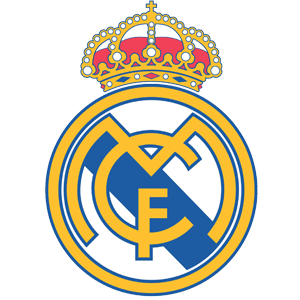 95
Nobody, it would seem, is able to put the brakes on Real Madrid's excellent current form as the Whites racked up a sixth straight EuroLeague triumph on Khimki's floor, and with it record the best winning run registered by any team so far this season. This victory was secured thanks to a colossal defensive and offensive showing in the first half (31-51), which tipped the balance in the guests' favour after the Russians had been heavily on top. The excellent Tavares posted 11 points, eight rebounds and a PIR of 22. Causeur (11 and 19) and Rudy (5/6 on three-pointers en route to claiming 16 points), paced six players who made it into double digits in terms of their performance index ratings. This win has a double significance as Madrid also claimed the basket average.

The Whites showcased virtually all of the strings to their bow in a solid start. The visitors sunk seven points in the space of just two minutes to rack up a total of 26 points in the first stanza. Tavares was setting the tempo right throughout the court. He was an intimidating presence in defense against a Khimki side that had to resort to shots from the outside to make any points and follow in the Whites' trail (seven points from Shved), whilst in offense his seven points (a PIR of 14) made him the focal point alongside Causeur, who finished the quarter on eight points (17-26).

Full control
Khimki sought to haul themselves back with a Gill-inspired run of 5-1 in the opening minutes of the second stanza (22-27, min. 12), but this was as close as the hosts would get to the Whites. Real Madrid's bench players once again delivered the goods and left Bartzokas's troops staring defeat in the face after a convincing 16-0 run. Taylor (six), Carroll (seven) and Doncic (eight and a PIR of 12), paced a Madrid team that was putting in a perfect performance, with no gaps at the back, dominating on rebounds and offering some fine team play in offense. Not even the EuroLeague's top scorer, Shved, could prevent the madridistas establishing a 23-point led (28-51) which left his side trailing by 31 points at the break. (31-51, min. 20).
Madrid managed the second half without any dramas. Pablo Laso's rotations served to maintain the very high standards in defense. Madrid's performance was enough to prevent Khimki from finding a way back into the contest, with the hosts relying on individual plays from Shved (11 points in the third quarter). Meanwhile, Tavares continued to bolster his figures and was now on the verge of posting a double-double (11+8).

A masterclass from Rudy and Madrid
The crowning moment of the night was still to come. Rudy joined in the party in offense with a masterclass of three-pointers. He sunk five of his six treys and Madrid (14/25) was now holding a 25-point lead, showing stunning efficiency as the game ended 78-95 to record the best offensive showing in the EuroLeague so far this season.