REPORT | 15/10/2017
Great match from the Whites against Valencia Basket led by the Randolph-Doncic duo.
Liga Endesa
Matchday 4
Sun, 15 Oct
Fuente de San Luis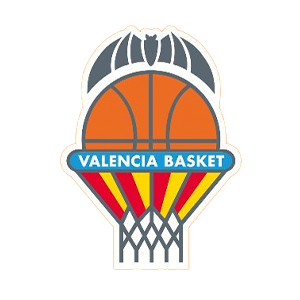 82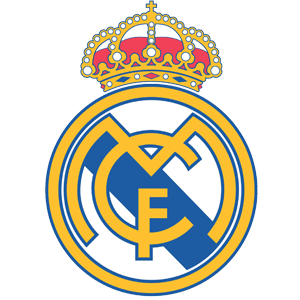 86
Real Madrid made a big statement of intent in the early stages of the league. Doing so against a powerful Valencia Basket in a match that was even from start to finish, but the triumph imposed the first defeat of the season on the home team. In Istanbul the Whites were led by
Doncic
and it was the same again in La Fuente de San Luis, with the Slovenian (16 points, 7 rebounds, 10 assists and 25 PIR) taking charge on the court with Randolph also contributing (18, 6 and 20).
Steals and basket from Campazzo began the match which saw Real Madrid dominat the score practically from start to finish. Despite the Whites behind on the rebounds, Laso's side were led by
Ayón
who is in great shape (7 points) and were ahead until the last shot (18-17, min.10). The transatlantic duel promised to be a spectacle. And it was.
Doncic's time
But Doncic took control of the game, giving a master class in just six minutes. He led the way, assisted (four), rebounded (three) and got the baskets, scoring 9 points to make life difficult for the side from Valencia, who stayed in the game thanks to three-pointers.
Randolph
was very active (five) the first basket as a madridista, a three-pointer for Randle. Laso's side controlled the first half, but it was close stuff (39-43).
Valencia are a team full of pride. After the break they dominated with a Pleiss (11 points) scoring every time he shot, whereas Real Madrid were unable to find an solution for the German centre. The free throws after an un-sportsmanlike from Ayón and a technical for Laso's team saw the home side go ahead with a minute and a half to go (58-53). But the Slovenian international was on his game with Doncic setting up Randolph twice, which he executed from the three-point line in just 44 seconds. A two-point basket by the American saw things almost level (62-61, min. 30).

Final push
A 0-8 partial at the start, with Randolph on fire (5 points in a row), put the side from Valencia on the back foot and the Whites regained control of the match. Doncic then stepped up with two baskets in a row to open up a +10 with four minutes to go (68-78), but four three-pointers from the Valencians gave Vidorreta's team life (80-79) two minutes from time. There was an exchange of baskets until Taylor punished Valencia with his own medicine: a three-pointer from the side with 31.6 seconds to play. Ayón and Campazzo finished things off to record another victory (82-86).

Rosters
VALENCIA BASKET 82 (18+21+23+20): Van Rossom (0), Green (14), Sastre (11), Thomas (15) and Dubijevic (2) -starting five-, Abalde (5), Vives (0), Martínez (9), Pleiss (15) and Doornekamp (11).

REAL MADRID 86 (17+26+18+25): Campazzo (10), Taylor (6), Causeur (4), Reyes (4) and Ayón (12) -starting five- Randolph (18), Randle (3), Maciulis (), Doncic (16), Yusta (0), Carroll (5) and Kuzmic (8).