REPORT | 31/01/2016 | Nacho Díaz
The second half of the seaon got underway with a resounding win in a great game for Carroll and Rivers.
Liga Endesa
Matchday 18
Sun, 31 Jan
Nou Congost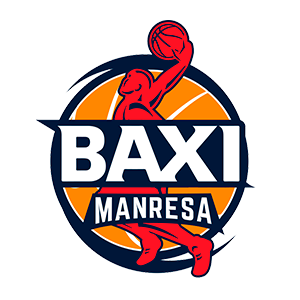 70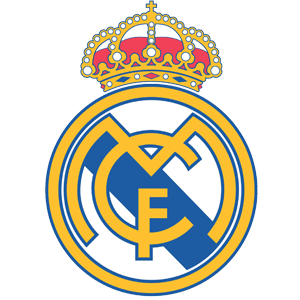 102
Real Madrid got another win in the Endesa League after comfortably beating ICL Manresa (70-102) on their visit to Nou Congost, to notch up their fourteenth victory of the competition. The game began with a 20-minute delay after Nocioni broke the backboard during the warm up. It was a great game from
Carroll
(20 points) and K. C. Rivers (19). Augusto Lima made his debut.
The Whites began with a 0-5 run, that made it clear they did not want to give the home side any chance of getting into the game. With a good quarter on the scoreboard from
Reyes
(6) and Rivers (5), Laso's men ended the first quarter with a +8 lead (16-24). Flis, with 7 points, kept up hopes for the Manresa side.
The second unit
In the second quarter Real Madrid were helped along by their second unit, led by Doncic (8 points), Nocioni (7) and Willy (4). Additionally, there were 10 points from Carroll (2 three pointers) and the first point from the latest Whites signing, Augusto Lima, who made his Real Madrid debut. Laso's men surpassed a 20-point lead during this ten minute stretch. They were simply too superior in terms of rebounds (21-12) and three pointers (8-1) in the first half. The score was 35-54 at the break.
K. C. Rivers came on after the restart and enjoyed a perfect quarter: 14 points, without missing a shot and 4/4 three pointers. The complete opposite of the home side, who did not have a good day from the three-point line (6 out of 25). The game headed towards a 30-point margin, with Real Madrid leaving ICL Manresa with no options. Flis continue to be the best player for the home side and the quarter ended 49-79, although the biggest lead in the game was +35.

Another one hundred points
With the game decided, Carroll once again emerged (10 points), with 2 three pointers. ICL Manresa tried to reduce the margin without too much success and the Whites surpassed one hundred points for the fifth time this season (70-102). The academy player De la Rusa made his debut in the final minutes. Real Madrid now begin thinking about their Euroleague game against Laboral Kutxa Baskonia (Friday, 8.45pm).

Rosters:
ICL MANRESA 70 (16+19+14+21): Simon (3), Flis (13), Otverchenko (5), Musli (14) and Milisavljevic (13) –starting five- Sandul (2), Hernández (4), Grigonis (5), García (5), Barrera (6) and Sánchez (0).

REAL MADRID 102 (24+30+25+23): Rivers (19), Reyes (10), Ayón (1), Llull (2) and Taylor (9) -starting five- Nocioni (10), Doncic (12), Carroll (20), Lima (8), De la Rua (0) and Hernangómez (11).