REPORT | 26/09/2015 | Edu Bueno (Sao Paulo) | PHOTOGRAPHER: Víctor Carretero
The Whites, who held a 17-point lead heading into the third quarter, were stunned by Bauru Basket's 16 three-pointers.
Intercontinental Cup
First game
Sat, 26 Sep
Ginasio Iberapuera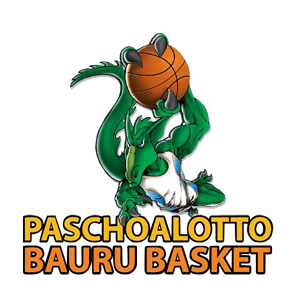 91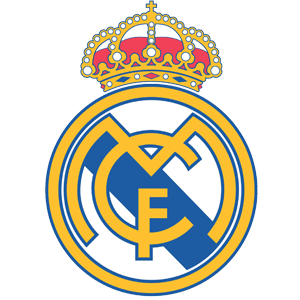 90
Real Madrid were beaten by the smallest of margins in the first game of the Intercontinental Cup final and will now need to bounce back in Sunday's decisive encounter (5pm CEST). The Whites let their 17-point lead from the third quarter (42-57) slip away against a Bauru Basket side that, led by Hettsheimeir (27 points), played some devastating basketball that included 16 three-pointers, 10 of which came during the second half. Llull, who had a chance to clinch the win in the last play, was Real Madrid's man of the match with 17 points and a PIR of 19.

The first instalment of the Intercontinental Cup got underway with a lightening fast first quarter. Both teams, looking most at east in offence, played with a high tempo, which resulted in an ever-changing scoreboard. Bauru Basket went ahead during the initial stages (14-10) thanks to their effectiveness from the three-point line, their greatest weapon, with García (7 points) and Hettsheimeir (4) leading the charge. Madrid kept their cool in the face of the Brazilian surge and bit-by-bit began to gain ground through Llull, Carroll and Ayón (17 of the team's 22 points racked up during the first quarter came from these three players). Rudy got the ball rolling from the three-point line to close out the opening ten minutes with a three-point lead (19-22, min. 10).

The defence at its best
A run of 8-0 led by Fischer at the beginning of the second quarter lifted the home side, who took a four-point lead in the 13th minute (27-22). Madrid had to take extra care so as not to get embroiled with the erroneous refereeing decisions and through a more aggressive defensive approach, in which Doncic and Nocioni played central roles (García and Hettsheimer failed to get a single point in this quarter), the solidity of the team started to flourish. Over the following six minutes, from the 14th to the 20th, the European champions went on a run of 15-3 with Ayón and Reyes ruling the roost on paint (30-37, min. 20).
The Whites looked at home on the Ginásio do Ibirapuera court. Llull gave Madrid's play a sense of urgency and the Brazilians were unable to cope with Europeans' performance in attack. A run of 22-8, which included a string of three-pointers, five in total, with Carroll and Llull notching up two apiece and Rudy getting another, crushed Bauru Basket in the space of just five minutes (42-59, min. 26).

Unexpected outcome
But with the result in their hands, Real Madrid failed to kill things off. The credit belongs to the Bauru Basket players, who refused to throw in the towel and were pushed on by their home supporters. The former Real Madrid centre Hettsheimer notched up 11 points for his team, including three three-pointers, and the Whites watched on as their 17-point lead began to diminish (59-62, min. 30). The Brazilians kept pressing through their long-distance precision (12 three-pointers) to mount a heroic comeback and poise the score at 67-66 with seven minutes to go until the final buzzer.

Thompkins, in his competitive debut for the Whites (12 points), and Sergio Rodríguez counteracted Hettsheimeir's infallibility from the three-point line (6 from 9), to take the visitors in front with three minutes to play (75-80). However, Madrid lacked the freshness they displayed earlier in the game in offence and defence, unlike their opponents who recovered in time to level matters 89-89 with 22 seconds left on the clock. In the next passage of play, Reyes made it 89-90 with a free throw but Fischer, with 9 seconds left, scored a layup which proved decisive for Bauru Basket, as Llull was unable to convert Madrid's final attempt (91-90, min. 40). The Intercontinental Cup will be decided in less than 48 hours.

Match details:
BAURU BASKET 91 (19+11+29+32): Fischer (12), Álex García (12), Jefferson (10), Hettsheimer (27) and Day (8) --starting five--; Boracini (2), Gui (3), Mineiro (2) and Meindl (15).
REAL MADRID 90 (22+15+25+28): Llull (17), Rudy (8), Carroll (18), Thompkins (12) and Ayón (8) --starting five--; Nocioni (4), Sergio Rodríguez (11), Doncic (-), Maciulis (3), Hernangómez (-) and Reyes (9).