REPORT | 21/06/2015 | Edu Bueno
With the help of an inspired Llull (24 points and a PIR of 31) the team got another win against Barcelona in a second game that was effectively over in the first quarter (31-10).
Liga Endesa
Final (Game 2)
Sun, 21 Jun
Barclaycard Center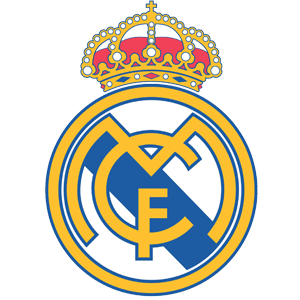 100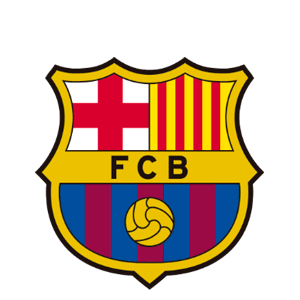 80
Real Madrid are now just one win away from being crowned League champions after registering another win against Barcelona in the second game of the finals. The Whites, pushed on once again by the Palacio supporters and led by incredible
Llull
(24 points, 6/8 three-pointers and a PIR of 31) and Rudy (17 and 21) performances, killed off the Catalans' chances quickly with a 31-10 display in the opening quarter. On Wednesday the series will make its way to the Palau, where the Madrid players will dispute the first of three chances they have of wrapping up the finals and making history with a haul of four titles (7pm CEST).
The European champions came out all guns blazing to win the game with an amazing first quarter performance in which they were in exhibition form both in offence and defence. They took a three-basket lead over a Barcelona left powerless due to the home team's intensity and movement. A wonderful defensive display, with
Reyes
and Ayón once again cancelling out Tomic and dominating the paint in terms of snatching rebounds (8 points and 4 rebounds by the Mexican), was the basis with which Real Madrid began to assert their superiority. Llull took charge of running things in attack. The League's best shooting guard brushed Xavi Pascual's defence aside with five three-pointers from five (15 points) that contributed towards a 7/7 streak by the home team during a run of 31-10 (min. 10).
Madrid do not let up
Barcelona, who were missing Navarro, needed show a lot more if they were to avoid a trouncing. Doellman pulled his team-mates by the scruff of the neck (14 points), and they began to improve in terms of going forward. However, Madrid had not changed their approach and with extreme focus were able to answer each of their rivals' baskets.
Rudy
, who was omnipresent, took the torch from Llull with regards to scoring, winning rebounds and providing assists (a PIR of 18 at the half-time break) as the team continued to dominate with respect to grabbing offensive rebounds (10 vs. 5). Maciulis notched up the Whites' eighth three-pointer from eight and, through scores that forced the more than thirteen thousand fans who packed out the Barclaycard Center off their seats, the Balearic Island forward maintained his side's comfortable lead on the scoreboard (49-32, min. 20).
The third quarter followed a similar pattern to the second as Madrid demoralised their opponents through their prowess with offensive rebounds and their superb attitude at the back, where they fought for every ball despite their resounding lead on the scoreboard. Rudy and Llull, who notched up his sixth three-pointer, cancelled out Doellman's one-man-show heroics (24 points), to ensure the cushion remained near the twenty-point mark. Following Slaughter, Rivers and Nocioni's efforts, the Whites extended their advantage to +23 in the 30' (75-53).

In search of 100 points
By the 32nd minute Madrid had already surpassed the 78 points they racked up in the first encounter, but they were still hungry for more. With Barcelona eagerly awaiting the final buzzer and already thinking about Wednesday's clash, the Whites controlled the fourth quarter to perfection. Slaughter and Mejri's showmanship causing further havoc on the opponents' hoop and Llull went off with a PIR of 31, his highest in the ACB, 24 points and 6/8 from his three-pointer attempts. Madrid made it to triple figures, the fans in the Barclaycard Centre were kept happy and the series finals now reads 2-0 in the Whites' favour (100-80, min. 40). The next installment will be on Wednesday.

Rosters
REAL MADRID 100 (31+18+26+25): Llull (24), Rudy (17), Rivers (5), Reyes (6) and Ayón (12) --starting five--; Carroll (9), Sergio Rodríguez (4), Bourousis (-), Nocioni (7), Maciulis (5), Slaughter (5) and Mejri (6).

BARCELONA 80 (10+22+24+24): Satoransky (10), Abrines (9), Thomas (1), Lampe (0) and Tomic (11).--starting five--; Hezonja (5), Huertas (7), Oleson (1), Nachbar (5), Jackson (3), Pleiss (4) and Doellman (24).