REPORT | 02/05/2015 | Alberto Navarro
Three goals from the forward sealed the win against Sevilla in an exciting game.
Liga BBVA
Matchday 35
Sat, 02 May
Sánchez-Pizjuán
2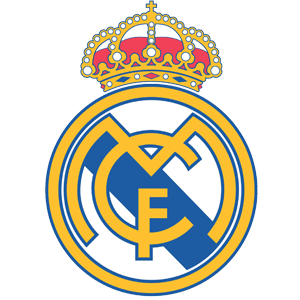 3
Real Madrid got their seventh consecutive win
in a stadium where nobody had won this season
and they showed that they are going to give absolutely everything in the fight with Barcelona for the Liga title. You can ask for little more from the Whites. Only three games separate them from managing to get the lost 30 points going in the league.
The game at the Sánchez Pizjúan between Champions League and Europa League semi-finalists was pulsating. There were no goals in the first half-hour, although both sides had chances. Cristiano Ronaldo, in the 9' minute and Aleix Vidal, five minutes later, had the clearest chances in the early stages, but Sergio Rico and Casillas showed off their reflex saves to make close range stops blocking both of those chances.
The Portuguese player made no mistake in the 36' minute. Isco received the ball out towards the wing, and provided a left-footed assist to Cristiano Ronaldo who jumped higher than everyone else to direct the ball into the net with his head. Real Madrid were in front and they widened the gap a minute later. This time it was James with the cross, Chicharito nodded the ball along and the Portuguese player anticipated it before everyone else and once again beat Sergio Rico. Only the belief of Cristiano Ronaldo managed to create a goal out of a ball that seemed destined to be going to the home keeper. A brace and 41 La Liga goals.

More excitement
There was further action to be had in the first half. Sevilla reduced the deficit in injury time. Aleix Vidal was brought down by Ramos and Bacca converted the penalty to provide added excitement. It was all to play for after 45 crazy minutes. The goals gave real motivation to the home side and they started the second half at a breakneck pace.

Bale's return
The minutes passed and Ancelotti decided to bring on Bale for Chicharito in the 66' minute. The Italian coach's decision could not have been better, because two minutes later the Welshman provided the assist for Cristiano Ronaldo's hat-trick. It was a spectacular header by the Portuguese player who timed his jump to perfection.

The goal put the Whites at ease, however that only lasted for eleven minutes. That was the time that Iborra needed to score and add more excitement to an already frenetic game. Real Madrid knew that they had to suffer if they were to become the first side to get an away win at the Sánchez Pizjuán. It was worth the effort. The La Liga fight is still very alive. There are three finals left.