REPORT | 20/02/2015 | Edu Bueno | PHOTOGRAPHER: Víctor Carretero (Gran Canaria)
A shattering thrid quarter, in which they scored 30 points, led Real Madrid to a win against CAI. Rudy had a great performance (16 points and a PIR of 25).
Copa del Rey
Quarter Final
Fri, 20 Feb
Gran Canaria Arena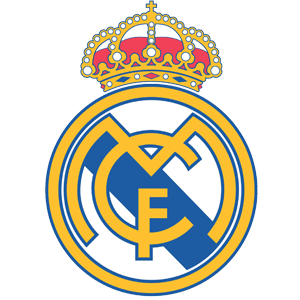 85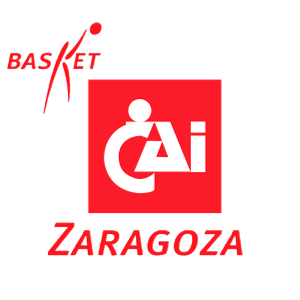 73
Real Madrid qualified for the semi-finals of the 2015 Copa del Rey by beating a great CAI Zaragoza side in a game where they had to make a comeback in the second half and where the game was decided by a spectacular 30-15 run in the third quarter. Rudy Fernández (16 points, 8 rebounds, 6 assists and a PIR of 25) led the champions, who showed sharpness and character on their debut. In the semi-finals Madrid will play the winner of the game between Herbalife Gran Canaria-Fiatc Joventut.

The cold weather in Gran Canaria throughout the Copa del Rey affected the way both teams were set up, with the opening minutes dominated by trying different things out and inaccurate shooting (12-11, min. 6). It was not until the second half of the first quarter when the match began to speed up with a CAI side who were first to get warmed up. Their dominance over offensive rebounds, with Norel disguised as Reyes, and greater effectiveness from the three-point line (Landry, 6 points), allowed them to take the initiative in the game (14-17, min. 7).

Pulling back
Madrid tried to take advantage of the few chances they had to find points close to the hoop, and that is how they managed a 7-0 over the two minutes that coincided with El Chacho coming on. They went 21-17 in the 9', although this did not accurately reflect the game as Joaquín Ruíz' men seemed much more engaged with the game.

In the second quarter they continued to relentlessly attack Madrid's hoop, controlling rebounds and getting second chances to consistently finish off from the free-throw line (14-16). The Whites were able to keep the comeback in check thanks to inspiration from Rudy and Carroll, with 8 and 7 points respectively, in order to reach the break with the scores close (37-41, min. 20).
With a run of 5-2 against them just after returning from the changing rooms, CAI took their maximum lead (39-46, min. 22) and Real Madrid's alarm bells went off. This was the awakening. Led by an omnipresent Rudy who scored, made rebounds and assisted, and especially due to a radical change in their defence led by Ayón and Rivers, they turned the game around with a spectacular 15-0 run in four minutes (54-46, min. 26), that led on to a 10 point advantage in the 28' minute with a three-pointer from Rudy (61-51).

Mental test
Madrid showed their mental strength and concentration in a hostile environment (the fans in Gran Canaria Arena were really behind CAI). Neither Nocioni's fourth foul, nor the tactics used on Laso and Rudy nor the opponent's reaction, with Tomás y Katic, destabilized the Whites who always knew how to respond forcefully, getting 30 points in the third quarter and a maximum lead of +11 following a 2+1 by Llull and a triple by Sergio Rodríguez to close out the quarter (67-56, min. 30).

Madrid sealed the win
The best attempts by CAI, who had more heart than accuracy, were neutralized by Madrid's three-pointers (two from Carroll and another from El Chacho), who controlled with the comfort that he had not had in the last quarter, in order to seal passage through to the semi-finals (85-73, min. 40).

REAL MADRID 85 (21+16+30+18): Llull (11), Rudy Fernández (16), Rivers (9), Ayón (6) and Reyes (10) -starting five--; S. Rodríguez (11), Campazzo (-), Carrroll (13), Maciulis (7), Nocioni (0), Bourousis (2) and Slaughter (0).

CAI ZARAGOZA 73 (21+20+15+17): Lisch (0), Sastre (3), Robinson (4), Norel (14), Jelovac (7) –starting five- Llompard (4), Goulding (12), Tomás (5), Landry (12), Katic (12), Fontet (0) and García (0).