REPORT | 21/02/2015 | Edu Bueno | PHOTOGRAPHER: Víctor Carretero (Gran Canaria)
Real Madrid will do battle with Barcelona for the trophy (7pm CET) after beating Fiatc Joventut in a semi-final that saw them set a new three-pointers record in the Copa: 16.
Copa del Rey
Semi Final
Sat, 21 Feb
Gran Canaria Arena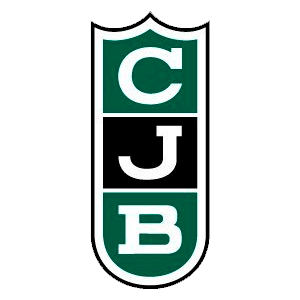 83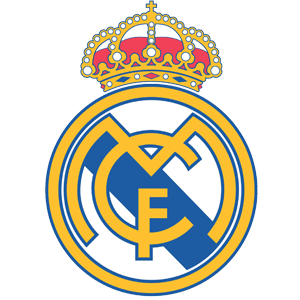 100
Real Madrid will take their place at Sunday's big event. The Whites beat Fiatc Joventut in the semi-finals and, in a repeat of last year's final, will face Barcelona, who saw off Unicaja (87-79). Another great third quarter, this time in defence (8-25) and a stunning showing on three-pointers with a tournament record (16), were pivotal to the win. Llull (19 points, 5 threes without missing and a PIR of 23) led the Madrid offence to the 100 mark, with six players earning index ratings over ten.

That the verdinegros were going to come out full of hunger was undisputable. The question was how Madrid would start, having learned their lession in the semis. It was one that they applied from the off via Llull and Sergio Rodríguez. The Whites were much more focused in their play, and took the initiative with Ayón in the post and three-pointers from Llull and Rudy (5-10, min. 4).

However, La Penya remained faithful to their style. Commanded by Mallet and Kirksay (7 points each), they showed huge intensity at both baskets, controlled the rebound with Savané and Fontet getting the better of their counterparts (12 to 5 in the first quarter) and steadily ate up the ground, additionally piling up Madrid fouls (two from Ayón, Reyes and Rudy for a total of 8, versus their opponents' 1). A 10-0 run saw them end the quarter ahead, despite another two three-pointers from Rudy (26-24, min. 10).

The Whites look to physique and three-pointers
Madrid were counteracting Joventut's thrust with terrific accuracy from the 6.75m line (8/14). Nocioni picked up from Rudy with a trio of threes, while Laso's decision to put his most forceful five on the court (Chacho, Rivers, Maciulis, Nocioni and Ayón) also had an effect, matching the sides up as Sergio Rodríguez pushed his men on (7 points and 4 assists). The problem was that each and every one of Maldonado's men was out to come to the fore, continuously popping up with a positive play (52-46, min. 20).
When the third quarter got underway, the Whites found that spark of intensity and decisiveness in defence, and consistency in offence, that they lacked in the first half. A winning formula for Real Madrid, who inside three minutes surged past La Penya with a 9-0 run after a three-pointer from Maciulis and another from Llull (4/4).

Madrid were now in the groove, and as had been the case against CAI a day earlier, it mattered little how well their opponents were playing, because they did not stop until they reached their maximum lead at 55-69 on 27', with a fourth three-pointer from Rudy included, and sealed another fantastic third quarter with a 25-8 run (60-71, min. 30).

A record-breaking Madrid
With Joventut reeling from an awesome quarter by their rivals, Real Madrid delivered the decisive blow in the final period, carrying on their three-pointer masterclass and adding the points scored by Reyes in the paint. With six minutes to go, a triple from 'El Chacho' equalled the record for threes in a Copa game at 14, to be beaten two minutes later by Rivers. And Madrid didn't stop there, with Llull notching number 16 - his fifth without missing - to make history. La Penya fought hard but had no answer to a Madrid side who reached 100 points to move on into the final (83-100, min. 40).

FIATC JOVENTUT 83 (26+26+8+23): Mallet (9), Ventura (6), Kirksay (7), Llovet (4) and Savané (14) -starting five-; Vidal (9), Lloret (4), Miralles (6), Hannah (10), Suton (2), Suárez (13) and Abalde (3).

REAL MADRID 100 (24+22+25+29): Llull (19), S. Rodríguez (15), Rudy Fernández (12), Ayón (13) and Reyes (11) -starting five-; Campazzo (-), Carroll (2), Rivers (5), Maciulis (6), Nocioni (9), Bourousis (6) and Slaughter (2).