REPORT | 11/01/2015
Álvaro, with a brace, along with De Tomás and Benavente scored the goals to defeat the Atlético de Madrid B side.
2 Division B Group II
Matchday 20
11/01/2015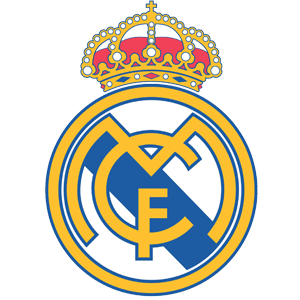 4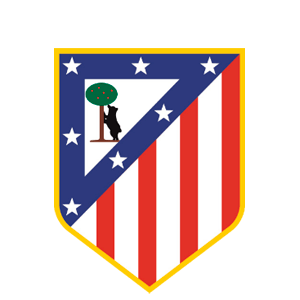 2
Castilla are enjoying their best form of the season. The team started the second half of the season with their winning streak still intact and by notching up another three points in a special game, the derby against the Atlético de Madrid B side. They left a great impression at the Di Stéfano stadium and tightened their grip on third spot in the table. Álvaro got on the score sheet twice where he was also joined by Raúl de Tomás and Benavente.

Despite the fact that Atlético went out on the pitch without any sense of inferiority, Castilla did not take long to shake off the away side's pressure and show their great strength. Álvaro, who was incisive and in inspired form of the right wing, reached the line and swung in a cross that wormed its way into the visitors' goal. Shortly afterwards, Atlético drew level in the game through a corner in the 19'.

Castilla reacted to the Atlético goal with real fervour. Burgui began to get into the game and unlocked the visitors' defence with two good assists that were taken advantage of by Raúl de Tomás first of all and then by Álvaro. That gave Real Madrid the lead on the scoreboard once again.
The Atlético reserves created some danger in front of Rubén Yáñez' goal before the break through dead ball situations. In fact, in the 42nd minute, Carlos Ramos shortened the deficit with a direct free kick.

Benavente kills things off
The frenetic tempo eased off in the second half, although both sides continued to create chances. Benavente put the finishing touch to a fine Castilla performance near the end with a strike into the corner of the rojiblanco's goalmouth.

MATCH DETAILS
4- Real Madrid Castilla: Yáñez, Varela, Noblejas, Derik, Llorente, M. Llorente, Álvaro (Markkanen, 88'), Javi Muñoz, Raúl de Tomás (Benavente, 49'), Medrán (Aguza, 67') and Burgui.
2- Atlético de Madrid B: David Gil, Mario Marín, Tiri, Nacho, Aitor, Benjamín, Borja Galán (Keita, 81'), Carlos Ramos (Borja Martínez, 64'), Villa, Samuel and Aquino (Ian, 75').

Goals
1-0 (min. 9): Álvaro.
1-1 (min. 19): Nacho.
2-1 (min. 29): Raúl de Tomás.
3-1 (min. 31): Álvaro.
3-2 (min. 42): Carlos Ramos.
4-2 (min. 90): Benavente.