REPORT | 15/01/2015 | Alberto Navarro
Ramos and Ronaldo scored for the Whites, who tried everything they could to turn the knockout stage around.
Copa del Rey
Round of 16 (Second-Leg)
Thu, 15 Jan
Santiago Bernabéu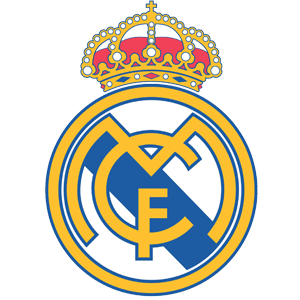 2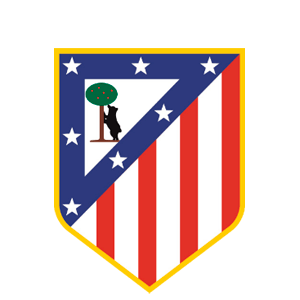 2
Real Madrid deserved more. The Whites tried right up until the final whistle and dominated the game, but they were unable to stage a comeback in the knockout round. Everything became more complicated with the game's first move. Griezmann got away quickly and gave the ball back towards Torres, who beat Navas from the penalty spot. From that moment onwards, and with 89 long minutes ahead, the match became a search and destroy mission for Real Madrid. The Whites completely controlled possession and penned back Atlético into their half.

With that outlook, Oblak did not take long to come to the rescue for his team. Carvajal crossed in the 5' and Bale's header was blocked by the goalkeeper. Fifteen minutes later, Sergio Ramos showed his aerial prowess and provided proof that this team does not surrender. Kroos took the corner, Oblak and Godín got in each other's way and the Madrid's captain for the night took full advantage to score with his head.

The Bernabéu erupted and Real Madrid continued to fill the opponent's area with lots of danger. In the 23', Mario Suárez prevented Real Madrid's second, by clearing a Cristiano Ronaldo shot from the goalmouth. There was barely time to breathe with the constant attacks from the Whites. The first half, during which Ancelotti's men had 72% possession, ended with the White's in the opponent's area. Marcelo's shot in the 44' was blocked by Oblak.

More attacks in the opponent's area
If Real Madrid were unlucky in the first move of the game, then the beginning of the second half was even crueler. Torres was centre stage once again, beating Navas one minute after the restart. The achievement was looking ever more complicated, but Cristiano Ronaldo, the best player in the world, was due to make his mark. Bale crossed to the back post in the 54' and the Portuguese player turned his neck just the right amount to make his header unreachable for Oblak. 2-2 and more than 35 minutes left in which to score three goals.

It was not a case of lacking an attacking threat. The home side had notched up 17 shots by the final whistle, but a lack of accuracy prevented the Whites from scoring again. That was evident in the last move of the game, when the ball rolled into the hands of Oblak following a weak shot from Isco. Real Madrid's tremendous effort deserved more.