REPORT | 30/12/2014
The Whites, led by Rudy and Reyes, were unable to grab the top spot from Unicaja.
Liga Endesa
Matchday 14
Tue, 30 Dec
Palacio de los Deportes José María Martín Carpena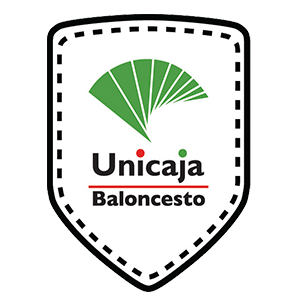 99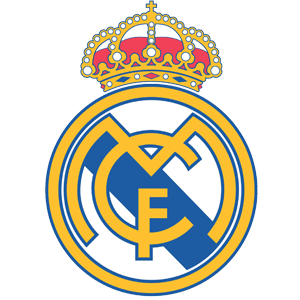 92
Real Madrid wanted to end the year with an away victory and reclaim league leadership. After much sweat and extra time, the Whites were defeated playing away against the leaders (99-92). Despite a great start and being ahead on the scoreboard for the majority of the game, Joan Plaza's men had the patience to force extra time which led to them defeating Madrid. Rudy Fernández, with 24 points and PIR of 27, was the match's best player, and Felipe Reyes also shone (10 points and 12 rebounds).

The starting line-up was quite unusual, with Campazzo and Reyes in
the initial five, but Laso's men ran riot over the Martin Carpena stadium court, taking advantage of a slow start from Joan Plaza's men and employing good intensity at the back. It was not long before Fran Vázquez and Carlos Suárez decide to ruin the party but the Whites were not willing to let that happen.

The appearance of Maciulis, who continued to link up as he had done at the Palau, and great performances from Rudy Fernández (3 three-pointers and 11 points in this quarter) gave Madrid their greatest leads of the game. The quarter ended with one last three-pointer from Chacho Rodríguez that left the Whites with a 17-29 advantage.

Accuracy from the three-point line
The second quarter began just as the first had finished just as the first had finished, with a three-pointer, this time from Jaycee Carroll. However, Malaga began to look for answers, and found them, largely thanks to scoring from offensive rebounding. After a 10-3 run and following more than four minutes without scoring, Laso needed to take a time-out to spur on his players. Nevertheless, in view of the result after the break, it did not have much effect.
With very active defences, points were slow to arrive in the third quarter. However, Reyes' ability to create something out of nothing as well as Rudy's skill, he was without doubt the match's best player, meant that the scoreboard went Madrid's way throughout the entire quarter with advantages ranging from 7 to 2 points, that finally left the scoreboard at 57-62, following a period of scoring that was lower than the previous quarters (11-14).

With the same comings and goings, the Whites faced an extremely intensive fourth quarter that saw the defences ordering again, and with a Unicaja side that was more skilled at shooting. A partial run of 11-5 was the worst possible news possible for the scoreboard, as Granger put his men ahead with a 2+1 (68-67) with little less than 5 minutes remaining.

A three-point exchange between Carroll and Granger meant the advantage went back and forth between the teams (68-70 and 71-70, respectively). A move from
Rudy Fernández put the Whites ahead again. With Reyes extremely attentive to rebounds, the Whites had opportunities that they failed to seize. In one of these lapses Fran Vázquez brought the scores level (75-75) with 41 seconds remaining. Then came Reyes, with two free-throws and Caleb Green, leaving the game at 77-77 and heading into extra time.

Into extra time
Granger continued to cause damage during extra until he came off. Plaza's men, who started with a partial run of 6-0, seemed to be putting their game in order. However, Madrid's defence and a returned 0-6 restarted the game. Many attempts from the Whites ended in vain following better management from the Malaga side, who scored more. After a professional foul on Sergio Llull and a technical foul on Felipe Reyes with 15 seconds remaining, everything was over. In the end, Unicaja remain leaders following their 99-92 victory.