REPORT | 26/03/2014 | Alberto Navarro
The Whites had chances to win but were made to pay for some poor finishing against Sevilla.
Liga BBVA
Matchday 30
Wed, 26 Mar
Sánchez Pizjuán
2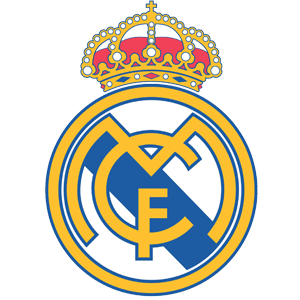 1
It was a lively start in the Sánchez Pizjuán. In less than half an hour there were already two goals, one per team, and a number of chances, most of them for the visitors. Bale produced the first moment of danger with a shot from the edge of the box after 3 minutes and then it was the turn of Benzema, who was met by Beto in the 7th and 11th minutes. Three minutes later Cristiano Ronaldo opened the scoring. The Portuguese player's free-kick hit Bacca's arm and caught the home keeper off-guard.

Real Madrid were not only dominating the match, they also had the lead. But their celebrations did not last long. Sevilla made the most of a counter-attack that Bacca finished off to level the match when the clock read 19. The home team had found the net with their first shot on target. The deadlock remained until the break, although the Whites deserved to go into the dressing room with a lead, especially given Bale's one-on-one with Beto in the 43rd minute and Cristiano Ronaldo's shot against the woodwork immediately afterwards. The Portuguese striker turned what looked like a lost cause into a lob that beat the Andalusian keeper, hit the post and would have crossed the goal line had Pareja not cleared it.
In the second half the visitors came undone. While in the first they deserved more, half way through the second it was more of the same. The home team saw little of the ball and the Whites were the only ones to create any danger. Ancelotti's men did not have luck on their side and, just as in the first 45 minutes, Sevilla scored with their first shot on goal. It was Bacca again who found the net, this time in the 72nd minute.

Real Madrid continued to fight and gave their all until the end against a Sevilla who could do nothing but sit back and hand the ball back to their opponent, but they paid dearly for a lack of precision in front of goal, eventually recording an undeserved loss in the Sánchez Pizjuán.