REPORT | 02/03/2014 | Alberto Navarro
Benzema put Real Madrid ahead and Cristiano Ronaldo scored the equaliser in an intense match in which the Whites gave it their all on the field.
Liga BBVA
Matchday 26
Sun, 02 Mar
Vicente Calderón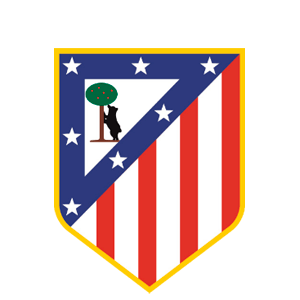 2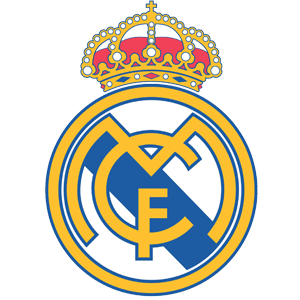 2
Real Madrid gave everything they had at the Vicente Calderón to keep their top spot in a game in which they deserved more given the number of chances they created. It only took three minutes for them put on a footballing demonstration at one of the most difficult grounds to play at in Europe. Merit for the move perhaps lies with Ancelotti's laboratory. Di María hit a short corner to Arbeloa, who passed it back to the Argentine, who in turn curled it into the centre of the field. Benzema, alone and in front of the goal, put the Whites ahead and continued the exhibition he had put on four days earlier against Gelsenkirchen.

The intensity grew, but the chances continued to fall to the visitors. Benzema had an attempt in the 23rd minute. A pass came in from Di María from 30 metres and without letting the ball drop the Frenchman struck a volley. A minute later Cristiano Ronaldo also had a chance to extend their lead, hitting a back-heel from a Modric cross. The Portuguese player's ploy took Courtois by surprise and he needed two attempts to clear. Atlético were yet to have a shot on goal, but they scored on their first attempt. Arda stopped in front of the box and slipped it to Koke, who beat Diego López with an angled shot in the 28th minute.

The game got even more complicated after the final play of the first half. Gabi received the ball in the centre of the field, took it forward and surprised Diego López from 40 metres out. Madrid would have to fight back, but there were still 45 minutes on the clock. The equaliser could have come in the 62nd minute. A cross came in from Modric and this time another volley from Benzema went wide. Four minutes later Bale had a chance with his head, forcing Courtois to make a great save. The Whites deserved at least a draw, but the goal was proving difficult to score. A header from Cristiano Ronaldo missed the opposition goal by a few centimetres.

The game began to flag and Real Madrid grew more comfortable on the field. The Whites came and came and the visitors parried and cleared the ball with increasing frequency. The well deserved equaliser came in the 82nd minute. Carvajal, playing with pride, recovered a ball that seemed lost and crossed it in. Bale knocked the ball down and Cristiano Ronaldo struck it beautifully to level the score. From then on all the chances belonged to the visitors, who gave it their all at the Calderón.